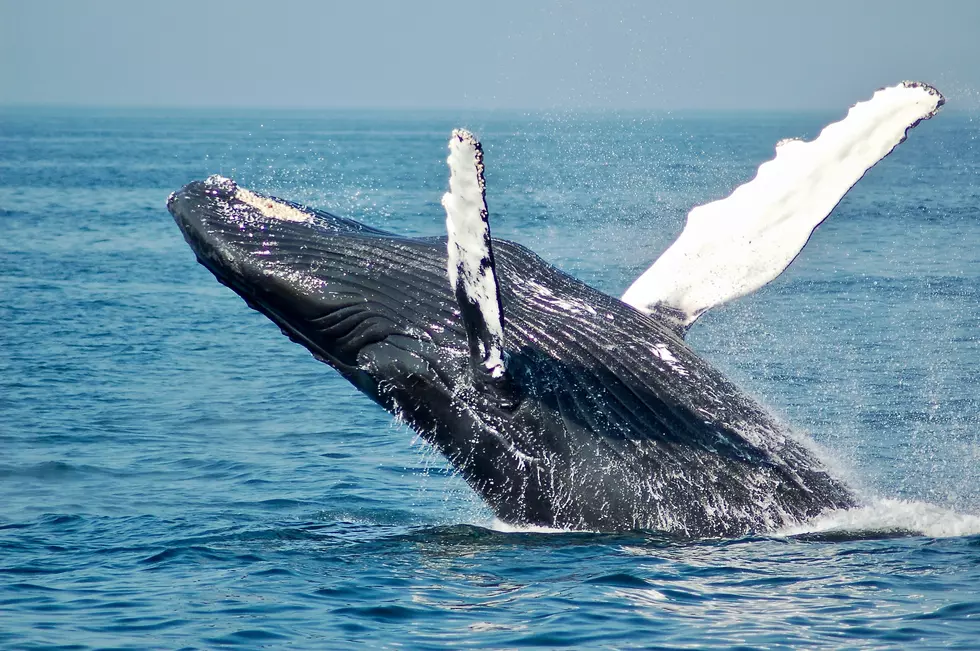 Amazing Video Of Massive Whale Is Too Close For Comfort In Belmar, NJ
Photo by Todd Cravens on Unsplash
Do you want to know something weird about me?
I love the beach, going out fishing, walking in the surf, and hanging out around the bay but I am terrified of the ocean.
Not just the ocean, but any deep water, whether it's a pool, a lake, or just the bay, any type of large body of water sends shivers down my spine.
Some people say it's weird, I call it thalassophobia.
Thalassophobia is, by definition, fear of large bodies of water.
Primarily for me, it's not knowing what may lie within the water, especially the ocean.
It's such a vast body of water filled with all sorts of sea creatures that it just freaks me out to think of what may be swimming just a few feet away unannounced to me.
Last week in Belmar, two fishermen encountered what would basically be my worst nightmare.
According to NBC News, Zach Piller and his dad were out fishing around the Jersey Shore near Belmar.
They were in an 18-foot boat Zach's dad built, when all of a sudden something burst out of the water, just a few inches from their vessel!
I'll warn you now, the video has some pretty choice language, but the is really something amazing, or scary depending on how you look at it!
Through all of that, Zach's dad was able to keep that fish on the line, whoa!
What's interesting is that whale sightings aren't uncommon along the Jersey Shore.
Back in August when I went out fishing on the Miss Barnegat Light we saw three or four whales breach the water while sailing around.
Granted, we were on a massive fishing boat and the whale was a couple of hundred yards out.
Eric Otjen, the SeaWorld San Diego vice president of zoological operations was quoted by nbcnews.com as saying it's not uncommon for whales to breach the water like this.
What is fairly uncommon is its proximity to the fishing vessel, you apparently have a better chance of hitting the lottery than a whale breaching this close to your boat.
Personally, this is enough to keep me out of the water for a couple of years!
9 Must-See Whale and Dolphin Watching Tours At The Jersey Shore
Check Out the Whale House!
It's Whaley a Cool House!
Whales You Will See Off The Jersey Shore Coast