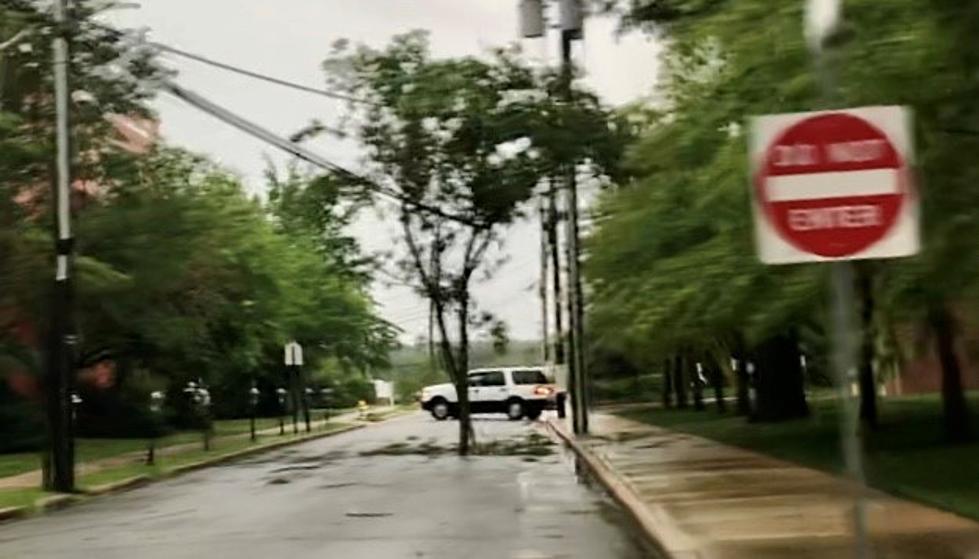 Heavy Wednesday Storm Brings Down Trees & Power Lines [Photo Gallery]
Photo by Justin Louis
Wednesday afternoon arrived in Ocean County with a roar today, June 3rd, with a heavy line of thunderstorms sweeping across the state and bringing trees and power lines down throughout the area.
It was just before 1:00 P.M. that the skies darkened, the rain arrived, and the wind kicked up like it was the middle of a hurricane.
The storm lasted less than half an hour but left debris across the area. When I left the WOBM office in downtown Toms River, I saw this scene down Allen Street:
As you can see, the wind took nearly a whole tree down and entangled it with power lines in the middle of the road.
As I was driving by, emergency vehicles had the road blocked off before crews had arrived.
Here are some scenes from before, during, and after the early afternoon storm:
Following a nearly 20 degree temperature drop, as of 2:00 P.M. a severe thunderstorm watch is still in effect for parts of Ocean County and the waters off the coast of New Jersey, especially the water off the south coast of the state, stretching into the waters off of Delaware, too.
Enter your number to get our free mobile app