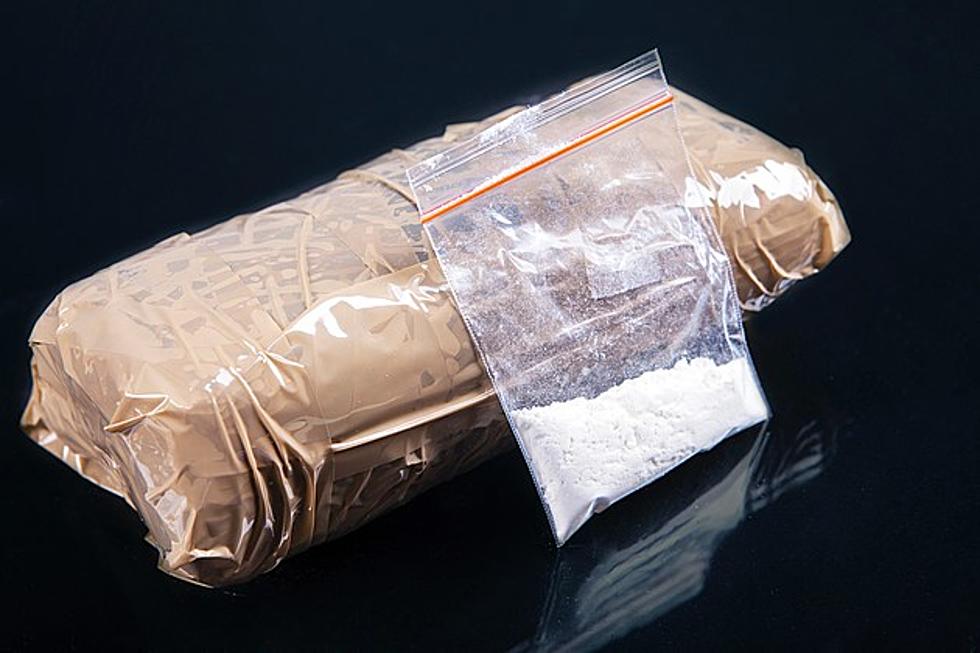 Second Drug Dealer pleads guilty to peddling massive cocaine load to New Jersey and Philadelphia
(Getty Images)
A second member of a drug syndicate has now pleaded guilty to his role in the shipping and dealing of cocaine from San Juan, Puerto Rico to parts of southern New Jersey and Philadelphia.
Iran Soler, 43, also of Philadelphia has now also pleaded guilty for his role in the drug operation.
Soler had a seemingly and contrastingly different role in the operation and was charge for conspiring to distribute five kilograms or more of cocaine.
Overall, Soler, Gonzalez and the others took trips down to San Juan, shipped cocaine in the mail, and brought the rest back to the area to be distributed in drug transactions between March of 2019 and August of 2020 all to make money for themselves and their operation.
While distributing a lesser amount, Soler's role in the operation is just as equally guilty as Attorney Sellinger said he faces 10-years to life in prison on the drug-trafficking conspiracy charge carries along with a maximum fine of $10 million.
Attorney Sellinger said that in this case, the government is represented by Assistant U.S. Attorney Patrick C. Askin of the U.S. Attorney's Office Criminal Division in Camden and the Defense Counsel is Lori Koch Esq., Assistant Federal Public Defender, Camden.
Meanwhile, elsewhere in southern New Jersey, an Egg Harbor Township man has pleaded guilty to his own and separate drug related distribution and of heroin.
U.S. Attorney Philip R. Sellinger announced that Christopher Gonzalez, 38, of Egg Harbor Township, pleaded guilty to conspiring to distribute over one kilogram of heroin and possession with intent to distribute over one kilogram of heroin.
Law enforcement investigating the distribution of heroin in the area executed a search warrant at the home of Ricardo Claviio -- who already pleaded guilty -- which is where they also found his brother and Gonzalez and along with the trio, Attorney Sellinger said that they found and seized 4.3 kilograms of heroin, 5.5 kilograms of fentanyl, 10.8 kilograms of cocaine, drug packaging materials and equipment, and a money counting machine.
"Some of the heroin was already packaged in tens of thousands of individual doses, ready for street-level distribution."
Attorney Sellinger said that Gonzalez is now looking at "a mandatory minimum term of 10 years in prison, a maximum term of life in prison, and a maximum fine of $10 million, or twice the gross gain or loss caused by the offense." 
The government is represented by Assistant U.S. Attorney Andrew B. Johns of the Criminal Division in Camden, according to Sellinger, and the defense counsel is Thomas F. Burke Esq., Philadelphia.
12 Times Being High Cost NJ Residents & Towns
Here are New Jersey's Most Wanted Criminals
New Jersey's most disgraceful child predators and accused predators