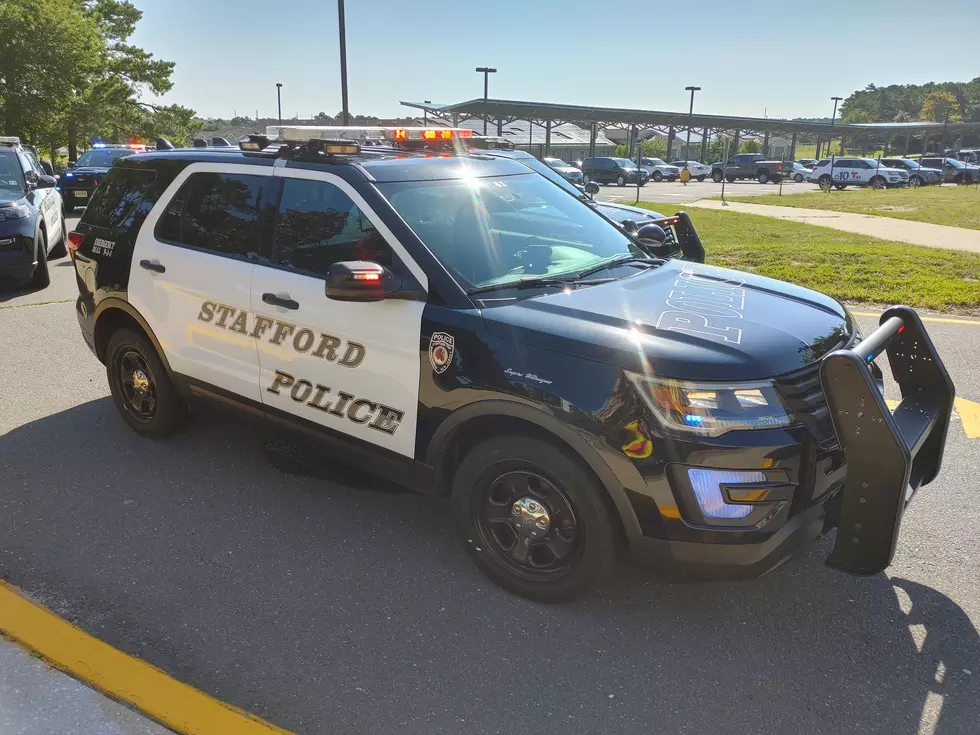 Four New Jersey drug dealers responsible for 39 overdoses are heading to prison
(Photo: Vin Ebenau, Townsquare Media NJ)
There are four alleged drug dealers responsible for 39 overdoses -- 22 of which were fatal -- in Stafford Township and south in Atlantic County who are now behind bars following an lengthy investigation.
It was an early wake up call on Tuesday morning this week as that's when Stafford Township Police said a seven-month investigation concluded alongside the New Jersey State Police Crime Suppression Unit with four arrests of individuals responsible for running a major and deadly drug operation built on dealing heroin and fentanyl.
The deplorable drug operation was brought down thanks to months of astute and excellent police work.
The Stafford Police Drug Enforcement Unit had responded to several overdoses where individuals had ingested heroin and fentanyl and law enforcement picked up a clue as they investigated these overdoses -- a calling card of sorts left behind by the drug dealers -- all the wax paper folds filled with the heroin/fentanyl were stamped with the name "Beetlejuice", police said.
As Stafford Police worked the case to find the root of these overdoses and the origin of the drugs, it led them a little further south into Atlantic County where the NJSP-CSSU in Atlantic City joined the investigation and between both agencies they were able to tie the recent string of 39 overdoses (22 fatal overdoses) to that point from heroin/fentanyl in the surrounding areas to four local residents.
The ring leader was identified as 27-year-old Kai Sylvester of Somers point who Stafford Police said was the main distributor with Abdul Shakur Hopewell, 28, of Atlantic City, Javon Brooks, 39, of Atlantic City, and, Leland Loftin, 49, of Atlantic City joining him in this drug network.
Both law enforcement agencies obtained search warrants for vehicles, residences, and storage facilities where the drugs were being stored and operations taking place and overall, they seized a haul of illicit drugs, guns, and more.
In total, police said that they seized a "Smith and Wesson .38 caliber revolver reported stolen from Galloway Township, Glock 19 9mm handgun, Ruger 9mm handgun, Taurus 9mm handgun, FN Five-Seven 5.7mm handgun, Bushmaster .233 AR-15 Rifle, Large quantity of ammunition, Extended pistol magazine, Multiple pistol magazines, 30 round .223 magazine, 13,000 individual wax paper folds of Heroin/Fentanyl, 100 grams of Cocaine, 24.3 grams of Methamphetamine, 71.3 grams of Crack Cocaine, Various CDS packaging materials, 2015 Jeep Grand Cherokee, and $14,205 in cash."
Stafford Police said that all four individuals were arrested and Sylvester, Brooks and Hopewell were charged with "1st, 2nd, 3rd degree CDS Distribution and Weapon Offenses, Possession of Firearms in Commission of a CDS Offense, and Promoting Organized Street Crime."
Sylvester, Brooks, and Hopewell remain in the Atlantic County Jail while Leland Loftin, who police said was charged with 3rd degree CDS offenses, was "released on criminal complaint summonses pending a future superior court date in Atlantic County."
The most heinous New Jersey murders that shook our communities
Here are New Jersey's Most Wanted Criminals
Help Find These 62 Missing New Jersey Children