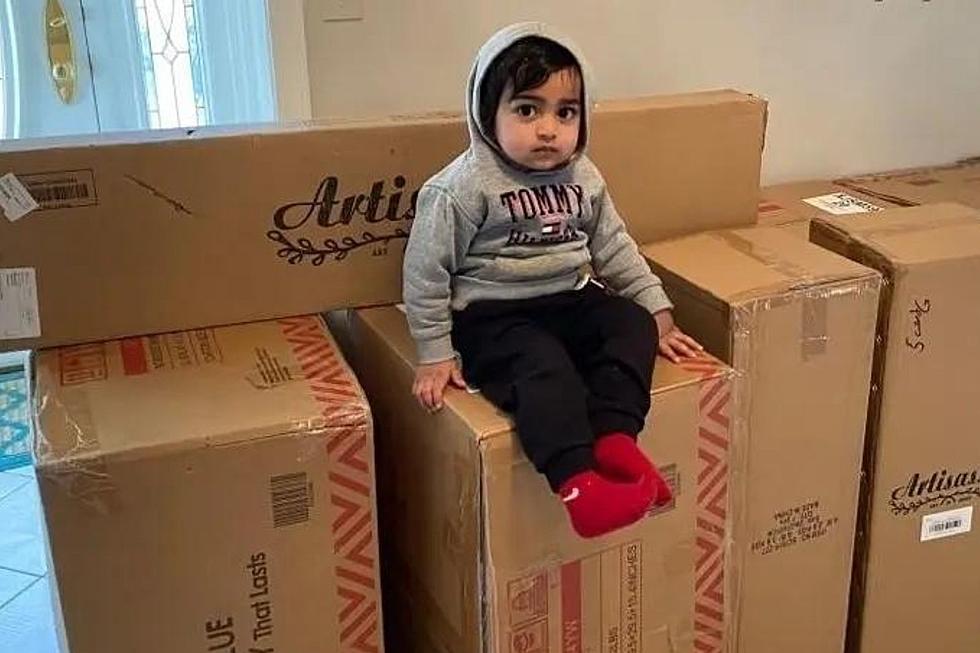 New Jersey Toddler Buys 2K Dollars In Furniture On Mom's Phone
Little Ayaansh likes to shop! Photo credit: Pramod Kumar Facebook
OMG how can you be mad at this face?!?!  This 22 month old toddler is Ayaansh Kumar from Monmouth Junction.  He is a pandemic baby so he learned pretty quickly that you can communicate with the outside world with technology and communicate he did…with his mom's credit card!
Mom was shopping for furniture for their new home and like many of us do, she made some possible selections and put them in her cart until she decided what she was going to settle on. Of course, for ease she stored her credit card information in the app as well.  That makes it nice and easy for us and just as easy for tiny little toddler fingers.
Little Ayaansh ended up buying $2,000 of unwanted furniture from Walmart for their family home and Mom and Dad were more than confused as the boxes kept arriving.
You know how people remind you to watch what you say and do around the impressionable little ones? That's real talk. Apparently, Ayaansh watched not only his Mom and Dad on their electronics, he also closely observed his older siblings who are 10 and 14.  The family has also caught him hysterically FaceTiming random people.
The family will be able to return everything to Walmart, however they plan on keeping one of the purchases for memory sake.
Somehow I think Walmart will catch wind of this story (and all the cute PR) and probably just let them keep it all but we'll see…
Let this serve as a warning to all the parents out there…it may or may not be more convenient to keep your credit card info on file while online shopping!
COVID is still keeping many of us working from home like this family...are curious what celebrities have actually had COVID?  Here's a list...
Celebrities That Had COVID
THE HIGHEST PAYING JOBS IN NEW JERSEY
Ever wonder what your dentist makes? Your kids' doctor or the guy who built the building you work in? We got the goods because I know you are nosey as I am.