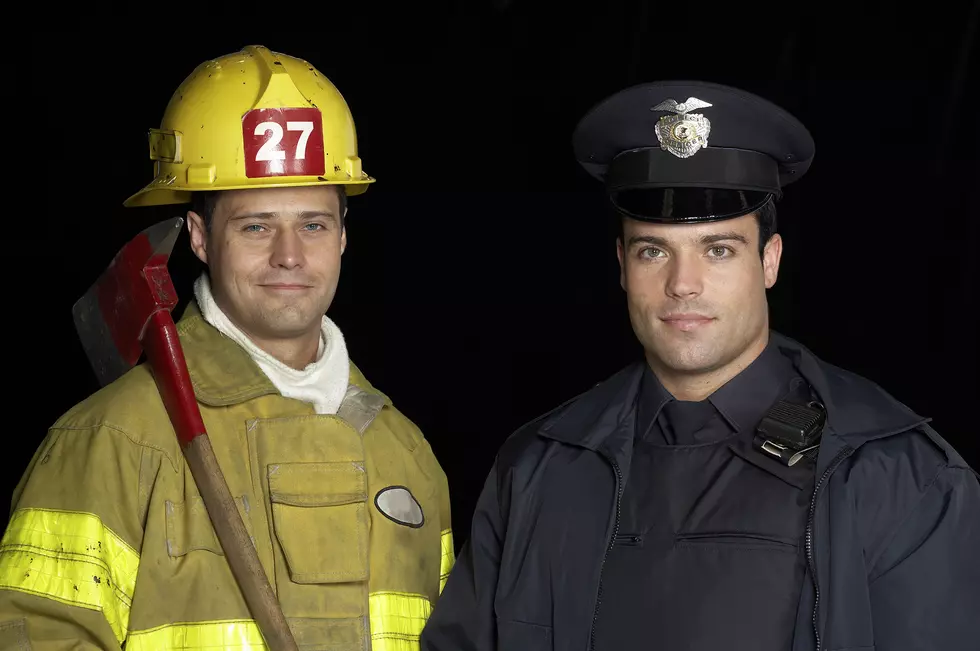 Nearly 200 NJ towns will celebrate National Night Out on Tuesday
Jupiterimages, Getty Stock / ThinkStock
Since 1984, National Night Out has grown from the initial, hyperlocal concept of turning on a porch light, sitting outside for an hour, and waving at police vehicles and fire trucks passing by, to a community celebration of neighborhoods getting to know their first responders.
After a couple of down years due to COVID-19, the annual tradition is back for 2022 with 189 New Jersey municipalities signed up to participate Tuesday night, as of the final weekend before the event.
Matt Peskin, NNO national project coordinator, said the Garden State has been closely involved since that first National Night Out 38 years ago, and more jurisdictions than ever are showing interest.
"There are a lot of new ones. The ones that are always in it traditionally, every year, I know them. There are a lot of towns I don't know," Peskin said.
Part of the reason for the increased participation could be a COVID rebound, according to Peskin, but he added that residents are in tune with their neighborhoods -- and what's happening outside their borders too.
"People see what's going on in terms of crime, violence, around the country," he said. "It's hard to get up every morning and see that on the news, and most people are law-abiding and they want to do something."
While National Night Out is not necessarily directly focused on engaging with children, Peskin said face painting, clowns, bounce houses, and similar activities are common in many towns.
The evening now has more of a block party or cookout feel, and has become more interactive year after year, encouraging positive interactions with kids.
"Not a burglary, not a fire, not a medical emergency, but under a cool setting whether it's a festival or on a block, and then the kids get to learn that the officers, the firemen, the EMS are your friends," Peskin said.
Registration begins in February of each year for that August's event, but Peskin said smaller versions of National Night Out do exist.
"All of those that participate are required to register. There's no cost to register," he said. "But are there going to be some that do it that aren't registered? Sure, but that's just kind of an overflow."
Peskin does encourage communities that strike out on their own to at least inform their local police departments, so they can stop by and have the option to get involved.
Patrick Lavery is a reporter and anchor for New Jersey 101.5. You can reach him at patrick.lavery@townsquaremedia.com
Click here to contact an editor about feedback or a correction for this story.
What would happen to NJ if we were attacked by nuclear weapons?
We used
NUKEMAP by Alex Wellerstein
to see what would happen if a nuclear warhead hit New York, Philadelphia, Washington or New Jersey.
The models show what would happen in aerial detonation, meaning the bomb would be set off in the sky, causing considerable damage to structures and people below; or what would happen in a ground detonation, which would have the alarming result of nuclear fallout. The models do not take into account the number of casualties that would result from fallout.
LOOK: Baby names that are illegal around the world
Stacker
scoured hundreds of baby name databases and news releases to curate a list of baby names that are illegal somewhere in the world, along with explanations for why they're banned.
LOOK: 31 breathtaking images from NASA's public library
In 2017, NASA opened the digital doors to its
image and video library
website, allowing the public to access more than 140,000 images, videos, and audio files. The collection provides unprecedented views of space.
Stacker
reviewed the collection to select 31 of the most breathtaking images, including the first from the James Webb Space Telescope. Keep reading to see these stunning images, curated with further information about the captured scenes.