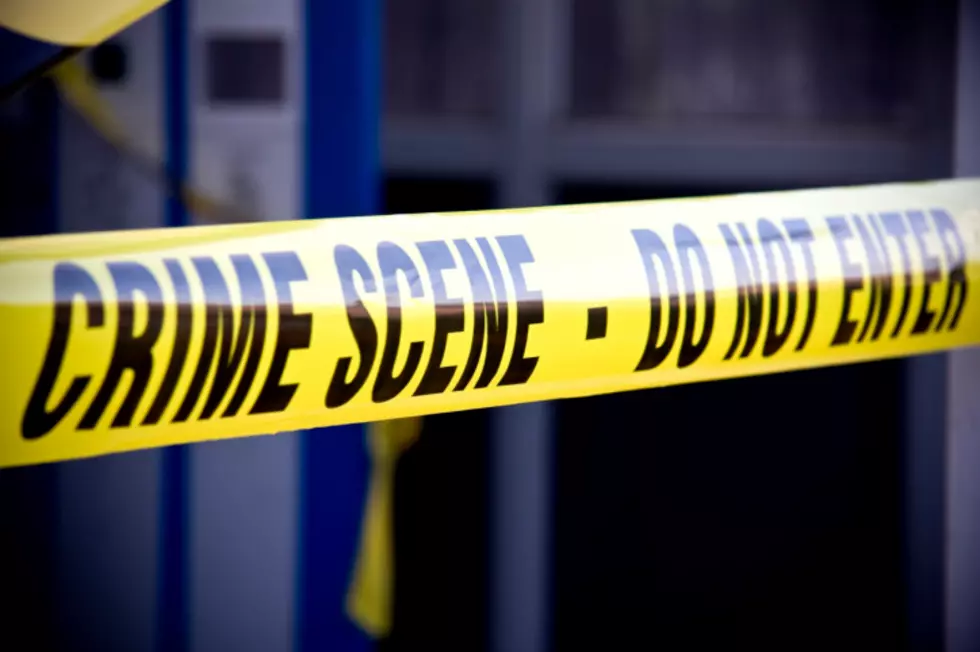 Monmouth County, NJ couple arrested as Road Rage turns into Attempted Murder
ThinkStock
Two Monmouth County residents have been arrested and are facing charges for their roles in a calculated, extended road rage incident that led to shots being fired in Ocean Township.
The story begins on January 14.
Ocean Township Police said they responded to Sunset Avenue and Wickapecko Drive around 11:04 pm that night on a report of shots being fired.
When they arrived on the scene though, nobody was there.
As they investigated the shots fired, Ocean Police learned that it stemmed from a road rage that began in Eatontown and extended through several other towns only stopping when they got into Ocean Township, where the victim was shot.
In the weeks that have followed, an Ocean Township Police Detective was able to identify and locate the vehicle involved in the road rage shooting and i-d the driver and passenger in that vehicle as well.
Chyna R. Edwards, 22, of Tinton Falls was the driver, and Keshawn J. Palmer, 29, Freehold, was the passenger and the shooter.
After warrants were issued for their arrests, Palmer and Edwards responded to police headquarters and were taken into custody on Tuesday.
Palmer has been charged with Attempted Murder, Conspiracy, Unlawful Possession of a Handgun, Possession of a Handgun for an Unlawful Purpose, Possession of a High Capacity Magazine, and Certain Persons Not to Possess a Firearm.
Edwards has been charged with Attempted Murder, Conspiracy, Unlawful Possession of a Handgun, Possession of a Handgun for an Unlawful Purpose, Possession of High Capacity Magazine, and Assault by Auto.
They are both now in the Monmouth County Correctional Institution, pending an initial court appearance.
UPDATE: Acting Monmouth County Prosecutor Lori Linskey issued a statement on Thursday adding that Palmer and Edwards are charged with first-degree Attempted Murder, first-degree Conspiracy to Commit Attempted Murder, and two related second-degree weapons offenses with Palmer also being charged with fourth-degree Certain Persons not to Possess a Firearm and Edwards for second-degree Aggravated Assault.
We now know that a woman went to Ocean Township Police said that a male acquaintance had been shot in the leg just before their arrival and was on his way to the hospital.
The investigation that followed included both Ocean Township Police and the MCPO Major Crimes Bureau who learned collectively that the female victim inadvertently cut off a vehicle being driven by Edwards, with Palmer in the passenger seat.
Acting Prosecutor Linskey said that Edwards then followed that vehicle through several municipalities and then collided with her close to where the shooting took place.
The man who was later shot in the leg came to the scene and became involved in a verbal argument with Palmer, who then fired at him.
That's when Palmer and Edwards took off.
Following their arrest and a search of their vehicle, a Nissan Sentra, police found a .380-caliber handgun.
In addition to the Monmouth County Prosecutor's Office and Ocean Township Police, the U.S. Marshals Service, Freehold Borough Police Department, and Freehold Township Police Department assisted in the investigation.
Acting Prosecutor Linskey said that convictions on first-degree criminal charges are commonly punishable by terms of 10 to 20 years in state prison.
This case has been assigned to Monmouth County Assistant Prosecutor Matthew Bogner.
Palmer is being represented by John Murphy III, Esq., with an office in Staten Island.
Edwards is being represented by Adam Mitchell, Esq., with an office in Freehold.
The most heinous New Jersey murders that shook our communities