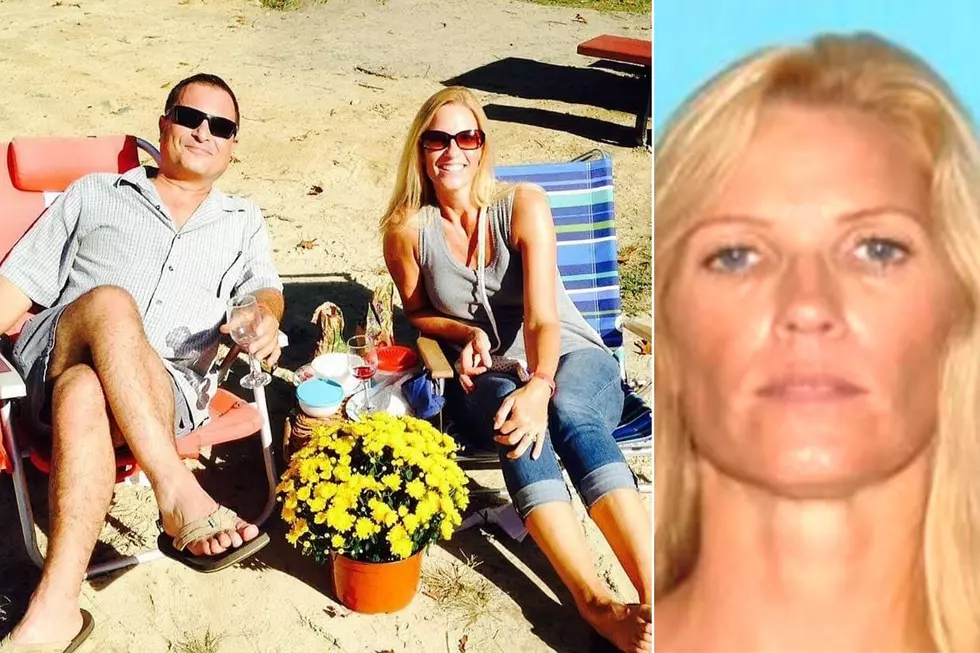 'Domestic violence' spurred NJ wife to shoot husband on Christmas, attorneys claim
Dave and Marylue Wigglesworth. (Via Facebook/ACPO)
HAMILTON (Atlantic) — The wife of a prominent Atlantic County Republican political figure who shot her husband was a victim of domestic violence, her lawyers have claimed
Marylue Wigglesworth, 51, is charged with murder for the death of her husband 57-year-old David Wigglesworth on Christmas. He was shot once at a home on the 5200 block of Mays Landing Somers Point Road around 10:15 p.m., according to the Atlantic County Prosecutor's Office.
David Wigglesworth volunteered for the Boys & Girls Club of Atlantic City and served on the Planning Board. The Township of Hamilton Republicans called him a "dedicated member of the party" on social media.
But defense attorneys for his spouse paint a picture of a man who was violent in his private life. In a joint statement obtained by New Jersey 101.5, Jonathan Diego and Melissa Rosenblum said their client was attacked and left with visible injuries.
🔴 'Ms. Wigglesworth experienced significant bruising'
"A tragedy occurred on Christmas evening," Diego and Rosenblum said. "However, there is no dispute that Ms. Wigglesworth was the victim of domestic violence. Due to her husband's assault that night, Ms. Wigglesworth experienced significant bruising and other injuries. Unfortunately, Christmas night was not the first time Ms. Wigglesworth was a victim of her husband's significant violence."
An affidavit states that Wigglesworth told police she had shot her husband after an altercation, the Press of Atlantic City reported. Her attorneys said the shooting was not murder.
READ MORE: NJ political figure killed by his wife on Christmas, officials say
"Ms. Wigglesworth is innocent of the charge against her," Diego and Rosenblum said. "The facts of that heart-rending evening will unfold in a court of law, not the court of public opinion."
🔴 Tainting public opinion?
Responding to the statement from Diego and Rosenblum, First Assistant Prosecutor Erik Bergman with the Atlantic County Prosecutor's Office told the Press that it was "inappropriate to try this case, or any case for that matter, through the media."
"Doing so has the potential of sensationalizing this tragic event and potentially tainting any prospective jury pool before any evidence is presented to that jury in a court of law," Bergman said.
Wigglesworth was being held in Atlantic County jail Wednesday pending a detention hearing on Tuesday, Jan. 3.
Rick Rickman is a reporter for New Jersey 101.5. You can reach him at richard.rickman@townsquaremedia.com
Click here to contact an editor about feedback or a correction for this story.
New Jersey's Most Terrifying Serial Killers
New Jersey Nightmares - Notorious Serial Killers
What would happen to NJ if we were attacked by nuclear weapons?
We used
NUKEMAP by Alex Wellerstein
to see what would happen if a nuclear warhead hit New York, Philadelphia, Washington or New Jersey.
The models show what would happen in aerial detonation, meaning the bomb would be set off in the sky, causing considerable damage to structures and people below; or what would happen in a ground detonation, which would have the alarming result of nuclear fallout. The models do not take into account the number of casualties that would result from fallout.
Here's where NJ legal weed is sold
The number of recreational cannabis dispensaries continues to grow, with close to two dozen state approvals given since the first adult recreational sales in the state back in April. Here is where the open sites are located.