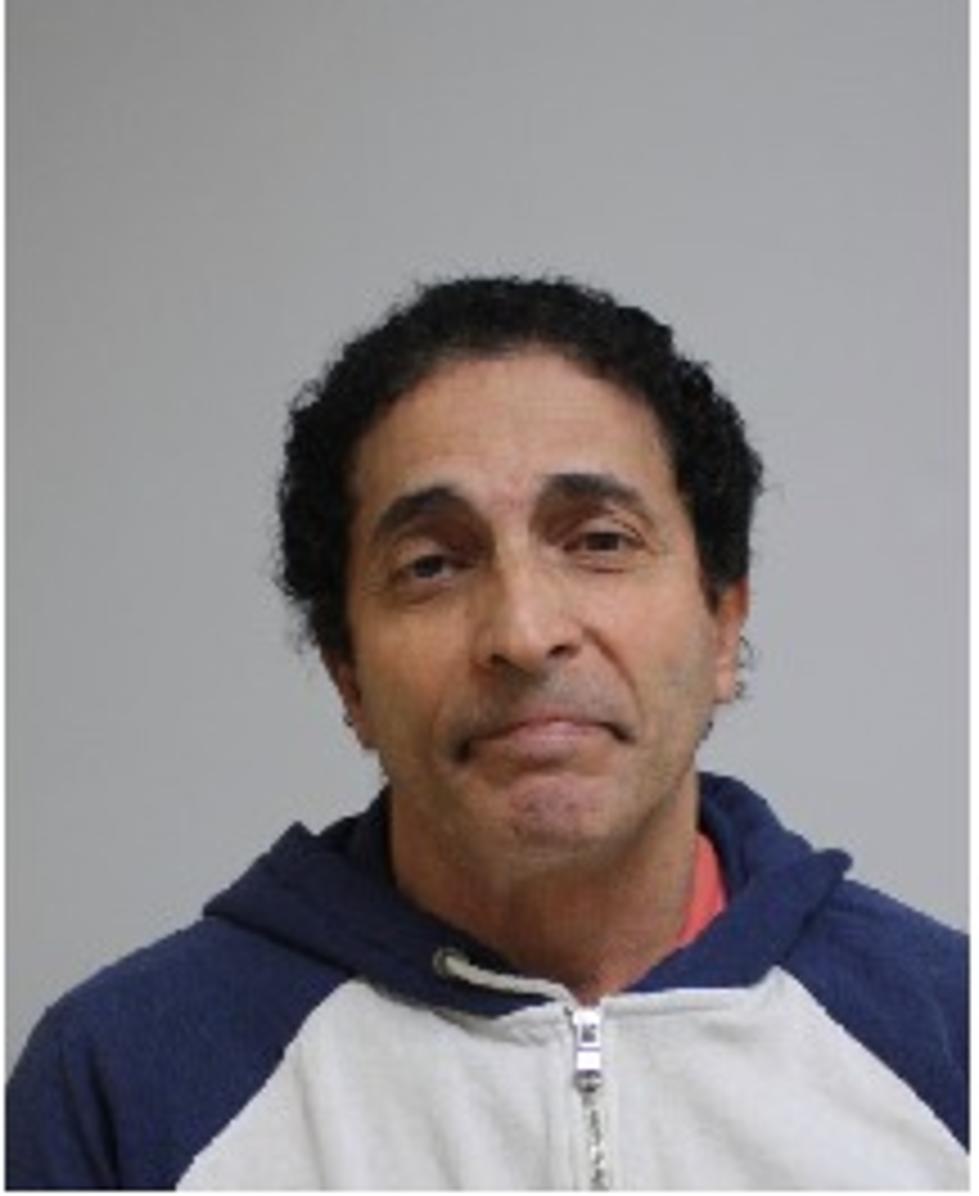 Howell, NJ man arrested for grinding and grabbing women inside of local stores
(Photo: Howell Township Police Department)
A Howell Township resident has been arrested and charged for allgeldy sexually and, inappropriately touching a woman at the Lidle on Route 9 South earlier this month, and other women at Homegoods.
Ehab E. Nassif, 59, is charged with fourth-degree Criminal Sexual Contact.
The woman told Howell Police that while shopping at the supermarket on February 12, a man followed her around the store -- wearing a black mask, gloves, a blue baseball hat, blue jacket, and jeans -- and while pretending to look at items on the shelf, he intentionally rubbed his groin on her buttocks as she reached for an item on the shelf.
She also told police that the suspect did the same thing to another shopper, but said that when she reported what happened to supermarket representatives, the suspect left the scene, without being identified.
Howell Police said that last week, a concerned citizen who learned of this incident on social media, contacted them saying that a man she believed matched the description of the suspect was, at that moment, shopping at the Homegoods on Route 9 North.
She told police that she saw the man walking down multiple aisles in the store and while passing female customers, he intentionally reached out his arm and hand, so it would graze their buttocks.
Nassif was identified as a suspect in the case as the investigation reached this point, and was placed under arrest at his home, without incident, while wearing clothing matching the initial victim's description of his appearance.
Howell Police have released the pictures below as they believe there are other victims out there who haven't been identified.
If you or someone you know has any information on what Nasiff allegedly did or are a victim, you're asked to contact Howell Police Detective Saltzman at nsaltzman@howellpolice.org or 732-938-4575, extension 2658.
"This was another example of the partnership between this community and police department resolving another incident," Howell Police Chief Andrew A. Kudrick, Jr. said in a written statement. "The collaboration of observant residents, alert officers, a driven detective, and the Howell Happenings social media platform resulted in this arrest."
Howell man may be connceted to other incidents
New Jersey's most disgraceful child predators and accused predators