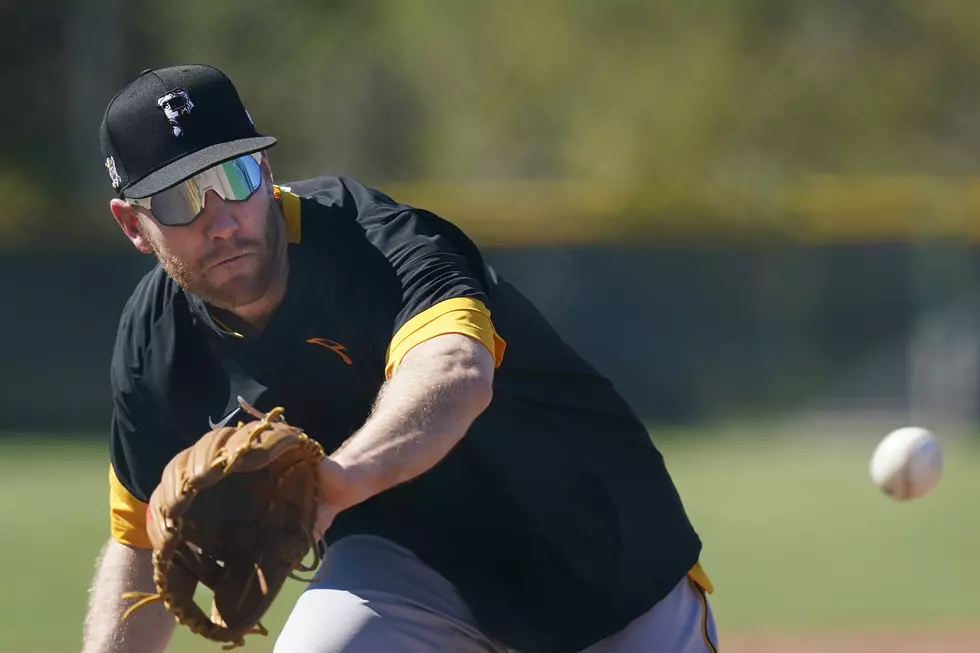 Frazier Makes an Impression and 6 Other Items
Pittsburgh Pirates' Todd Frazier takes part in a drill during a spring training baseball workout (AP Photo/Frank Franklin II)
7 things that have nothing to do with one another:
Today is a reminder that winter is not quite over.
Ladies, raise your hand if you have not accused New York Gov. Andrew Cuomo of crossing the line? There are now three women who have come out publicly to say he did and many of his longtime allies are running for cover.  In the times we live in you are guilty until proven innocent and just a few months after being hailed as a "rock star" Cuomo finds his political future very much in doubt.
Meanwhile our governor is leaving no doubt that schools in New Jersey will be fully open by September and hopefully sooner. Gov. Murphy made that declaration following news that teachers and other school workers will go to the top of the list as Johnson & Johnson's new COVID-19 vaccine begins arriving in the state this week.  As of March 15th teachers and others will be eligible for the shots.
Sunday's Golden Globe awards were a snoozer which is why I turned it off before the show was over. I was happy to see Jason Sudeikis win for his role in "Ted Lasso" which quickly became one of my favorite series.  Apple TV+ has already renewed the comedy for seasons 2 & 3 and there is word it could return to the air as soon as the summer.
Nice move by the New York Mets to honor the late Tom Seaver by having players wear "41" patches on their home and away jerseys this season.
It did not take long for Toms River's Todd Frazier to make his presence known with his new team. The "Toddfather" homered in his Pittsburgh Pirates spring debut on Sunday as he seeks to earn a spot on the major league roster.
You might wonder how wrestling is going to safely conduct a season but high school grapplers hit the mat Monday as practice officially got underway with matches to begin on March 16th. At the same time the NJSIAA announced there would be an individual state tournament in late April for both boys and girls with sites to be determined.
LATEST: NJ towns canceling 2021 St. Patrick's parades