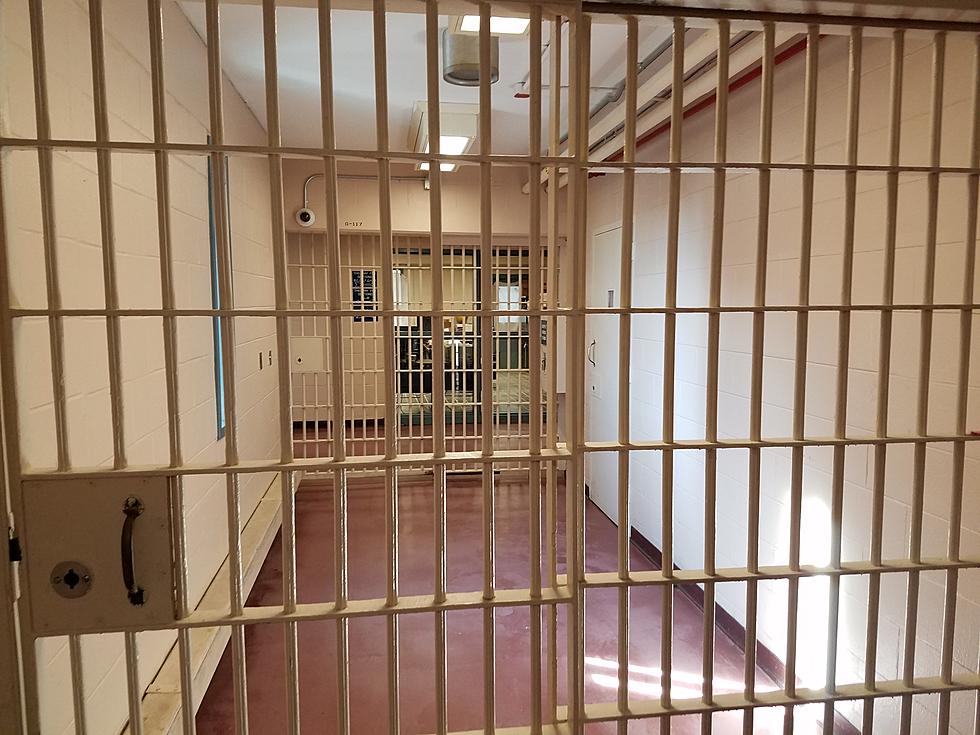 Denville, NJ man charged for yelling obscenities at synagogue congregation in Deal, NJ
Prison door at the Monmouth County Correctional Institute. (Vin Ebenau, Townsquare Media New Jersey)
Police in Deal have announced the arrest of a Denville man who was allegedly heckling a group of congregants outside of their place of worship.
Nicholas Skirvin, 44, is accused of standing outside a Lawrence Avenue synagogue early Saturday afternoon and screaming obscenities at congregants and, police learned, making a number of bias based terroristic threats.
He then took off from the area but was found at the 4th Avenue beach in Asbury Park where he was placed in handcuffs by Deal Police who then brought Skirvin back to the station for processing.
Skirvin was charged with 2nd degree Bias Intimidation, 3rd degree Terroristic Threats and Harassment.
He was then brought to the Monmouth County Correctional Institution in Freehold, pending a detention hearing.
This is just the latest incident in an alarming trend of antisemitic incidents across New Jersey which have been on the rise over the last few years.
The ADL released figures earlier this year that said there were 370 antisemitic incidents in New Jersey alone in 2021 trailing only New York for the most in the entire country.
Most of the incidents were harassment based followed by vandalism and six assaults, half of which took place in Ocean County.
In 2018, New Jersey Congressman Chris Smith, who represents portions of Monmouth and Ocean Counties, has been working for years by introducing and urging passage of several pieces of legislation in Washington D.C. to stop this trend and protect those being attacked verbally, physically, or otherwise.
One piece of legislation, The Special Envoy to Monitor and Combat Antisemitism Act of 2018, addresses antisemitism in New Jersey, the U.S. and worldwide.
"There is a rising tide of antisemitism globally as well as in the United States," Smith said in 2018. "We're seeing it happen with defacing synagogues, overturning tombstones in cemeteries with swastikas and all kinds of other horrific things and most importantly the violence being committed against Jewish men and women simply because that happen to be Jewish."
Previous reporting by Dino Flammia was used in this article; Dan Alexander contributed to this report.
New Jersey's most disgraceful child predators and accused predators
The most heinous New Jersey murders that shook our communities
Here are New Jersey's Most Wanted Criminals