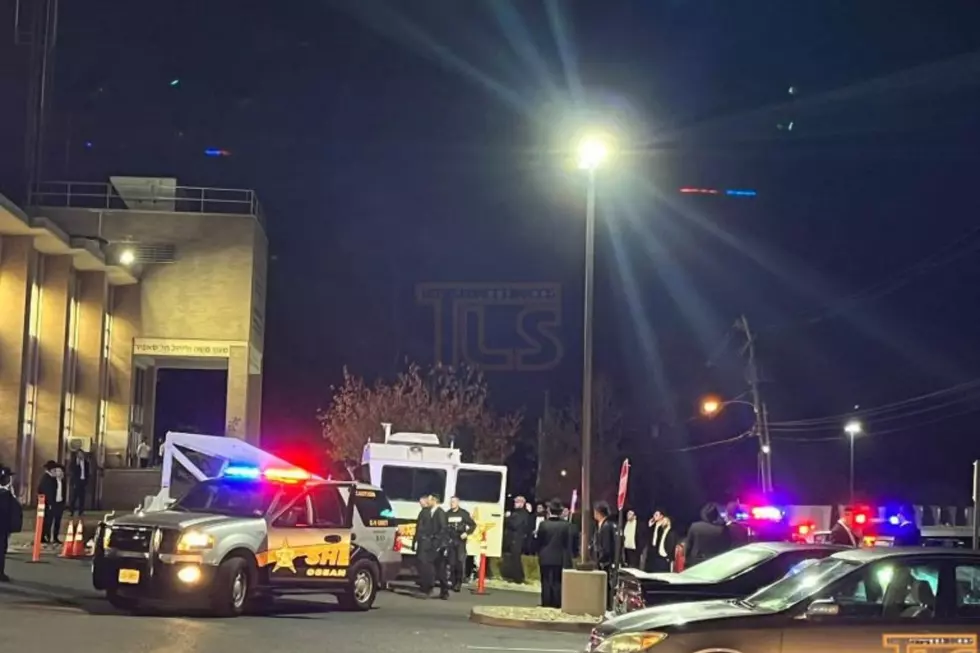 Cops make arrest after threat against NJ synagogues — 'Everyone remain vigilant'
Police presence in Lakewood following a threat made against NJ synagogues (The Lakewood Scoop)
A person believed to be responsible for making threats against synagogues in New Jersey was taken into custody by the FBI Thursday night.
Interlaken police in Monmouth County reported via a Nixle alert that the person who made the threat was a "lone actor who is an extremist." The news came during a call with state faith based leaders.
"We are requesting everyone remain vigilant and keep in place all security measures at your facilities. We have increased patrols and will continue to do so for the foreseeable future. Please report any suspicious activity to the police right away," police said in a statement.
The Lakewood Scoop reported the individual was in New Jersey and taken into custody Thursday evening.
'Credible' warning issued Thursday
The FBI's Newark office issued a warning via its social media Thursday afternoon about "credible information of a broad threat to synagogues in New Jersey." Synagogues were advised to take precautions to "protect your community and facility."
New Jersey law enforcement immediately stepped up their presence throughout the state on Thursday.
"Lakewood Police Department along with assistance from the Ocean County Sheriffs Department has increased patrols, in both a marked and unmarked capacity," Lakewood Police Capt. Gregory Staffordsmith said. "In addition, we have also deployed specially trained rapid response officers. Although there isn't any specific information pertaining to Lakewood, we are in communication with our local, county and federal counterparts in order to ensure the greatest protection to those we serve."
Dan Alexander is a reporter for New Jersey 101.5. You can reach him at dan.alexander@townsquaremedia.com
Click here to contact an editor about feedback or a correction for this story.
LOOK: Here's where people in every state are moving to most
25 costliest hurricanes of all time
NJ teachers and educators caught in sex crime busts
Over the past few years, state lawmakers have taken on the challenge of dealing with accused child predators among the ranks of teachers and educators.
In 2018, the so-called "pass the trash"
law
went into effect, requiring stricter New Jersey school background checks related to child abuse and sexual misconduct.
The follow individuals were arrested over the past several years. Some have been convicted and sentenced to prison, while others have accepted plea deals for probation.
Others cases are still pending, including some court delays amid the COVID-19 pandemic.