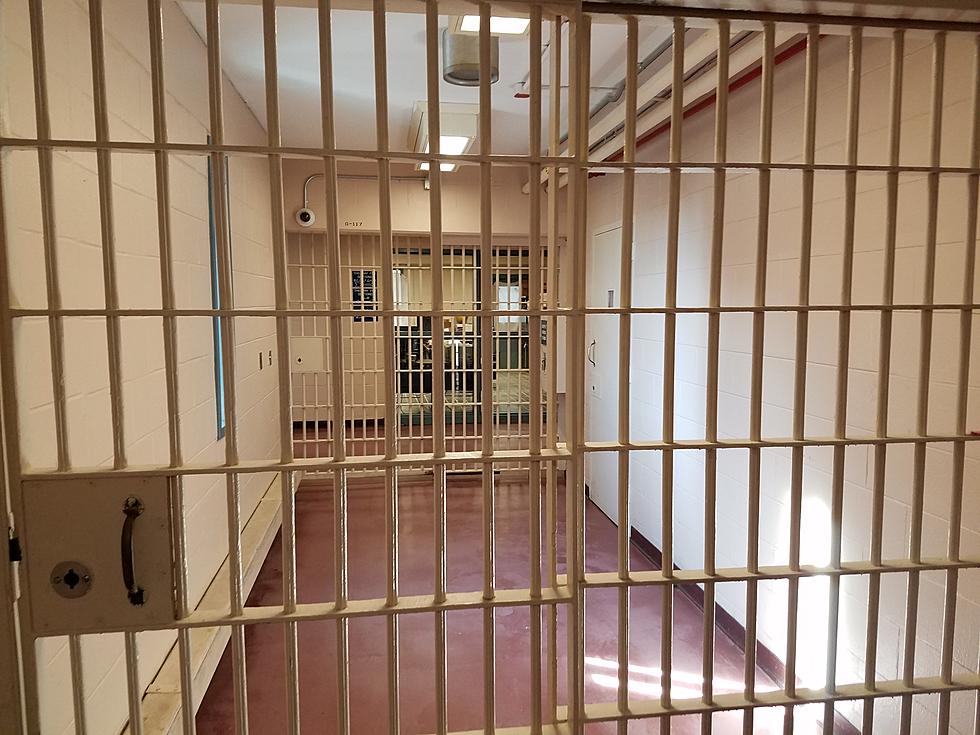 Bloods Street Gang member from Brick charged in Drug Trafficking ring
Prison door at the Monmouth County Correctional Institute. (Vin Ebenau, Townsquare Media New Jersey)
A Brick Township man with alleged ranking ties to a criminal group known as the Bloods Street Gang has now been charged for his role in a Drug Trafficking organization based in Newark, U.S. Attorney Craig Carpenito announced on Friday.
Ezra A. Strong, 30, who also goes by the name "Doonka", along with Leonard Wade, 49, who also goes by the name "Clap" were both charged but in separate complaints, Carpenito said, but both men with the same charges of conspiracy to distribute more than 400 grams of fentanyl and more than 100 grams of heroin.
Wade, who made an initial virtual court appearance on Friday, is also being charged with possession of ammunition by a convicted felon.
Both men remain behind bars.
Attorney Carpenito said that law enforcement has collected 831 grams overall of suspected fentanyl along with 612 grams of suspected heroin, all tied to an investigation into the Drug Trafficking organization running across Monmouth and Middlesex Counties, Pennsylvania and other undisclosed locations.
Wade is a ranking member of the Sex Money Murder subset of the Bloods street gang and a leader of the Drug Trafficking Organization as well as being a member, Carpenito said, of the Fruit Town Brims, another subset of the Bloods street gang which has a propensity of dealing fentanyl and heroin.
Police executed a search warrant at Wade's home this month and found a 9mm caliber semi-automatic polymer "privately made" handgun as well as 50 rounds of 9mm ammunition and five rounds of .45 caliber ammunition.
He is looking at life in prison on the drug charges to go along with a $10-million dollar fine and another 10-years for the ammunition offense that follows a $250,000 fine.
The government is represented by Assistant U.S. Attorney Lauren E. Repole of the U.S. Attorney's Office 4OCDETF/Narcotics Unit.
You can follow Vin Ebenau on Twitter and Instagram and email news tips to vin.ebenau@townsquaremedia.com.
More From Townsquare Media Monmouth-Ocean:
Enter your number to get our free mobile app
Things I Am Looking Forward To Doing Post-Quarantine