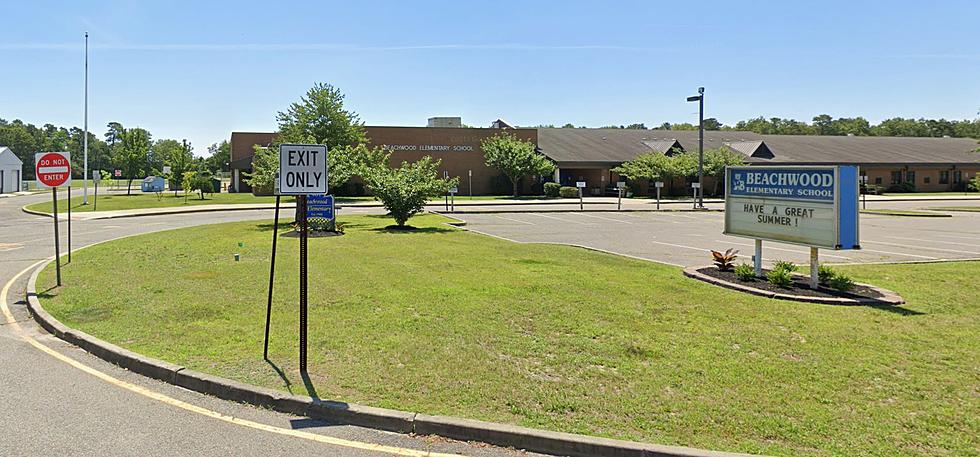 Angry parent causes tension filled scene berating Beachwood Elementary School staff
(Photo: Google Maps)
An angry dad who initially refused to bring his child out of the building after being informed his son had been exposed to a positive Covid-19 person verbally berated the front office staff at Beachwood Elementary School.
Listen to Vin Ebenau mornings on Townsquare Media Jersey Shore Radio Stations, email him news tips here, and download our free app.
Beachwood Borough Police issued a statement regarding the incident that occurred on Wednesday.
The dad, John Wehrle, reportedly got into the school without permission by following contractors into the building and then went right into the front office of the school demanding to speak with the Vice Principal, police were told by school staff.
School officials informed police that the man, "was irate and screaming once inside the office causing a disturbance inside of the school while school was in session."
He then allegedly shouted that he was not going to take his son out of school.
The dad was then escorted out of the school building by a contractor.
The School Resource Officer Meissner, who had received a phone call "from a noticeably upset front office administrative assistant", then responded to the front office as he was outside in the rear of the school at the time of the incident.
Officer Meissner arrived at the front door, saw several parents outside as he was on his way to the front office where he learned how Wehrle entered the school and then how the school nurse had called Wehrle telling him that his son, "had been exposed to a Covid-19 positive person and would have to be picked up from school and be in quarantine for a specific amount of time as per Toms River Regional Schools Covid-19 policies and NJDOH recommendations."
Beachwood Police said that they learned from the school nurse that she called Werhle to advise him of the close contact Covid-19 positive situation and that his son needed to be taken out of school and quarantined but would be able to participate in school virtually and that if he needed a chrome book, one would be given to him.
The nurse also told Werhle that he would be receiving an e-mail from the school relaying that information so he could have a written document to go to if he had any questions.
He didn't take too kindly to the call, as the nurse told police she kept getting interrupted by Wehrle as she was trying to give him this information and after he told her he wouldn't be picking up his son, she advised him the child would remain in school.
Wehrle told the nurse over the phone he had no intention of bringing his son home and was heading to the school to "get some answers".
When Officer Meissner exited the front door of the school and saw Wehrle, he asked him "how he could further help him."
Beachwood Police said that Officer Meissner advised Wehrle that he would have to call the Division of Child Protection and Permanency if he refused to take custody of his son "being that there was no parent or guardian willing to take custody."
It was at this time that Wehrle agreed to take his child and left the school grounds.
"Officer Meissners' comment with regards to contacting DCP&P was solely made due to the fact that Mr. Wehrle stated numerous times that he would not be taking his child out of school, therefore leaving his child in the care of school staff. DCP&P is a resource commonly used when a child's welfare is in question. The fact that Mr. Wehrle refused to take custody of his child by refusing to pick him up from school put his child's welfare in peril."
Police, school officials and others understand this is a difficult time for everyone but there are health protocols in place for everyone's safety that need to be followed.
"We remind the public that the Beachwood Police Department and Toms River School System must adhere to the State of New Jersey Executive Orders issued by Governor Murphy and the rules that govern them. We please ask that you remain patient through this difficult time for all of us. We understand the frustrations many of you have with the rules that are currently in place but we as a department, school district, and parents must work together to navigate through this difficult time."
NEXT: 10 Jersey Shore School Districts Losing Millions From S2 School Funding Formula