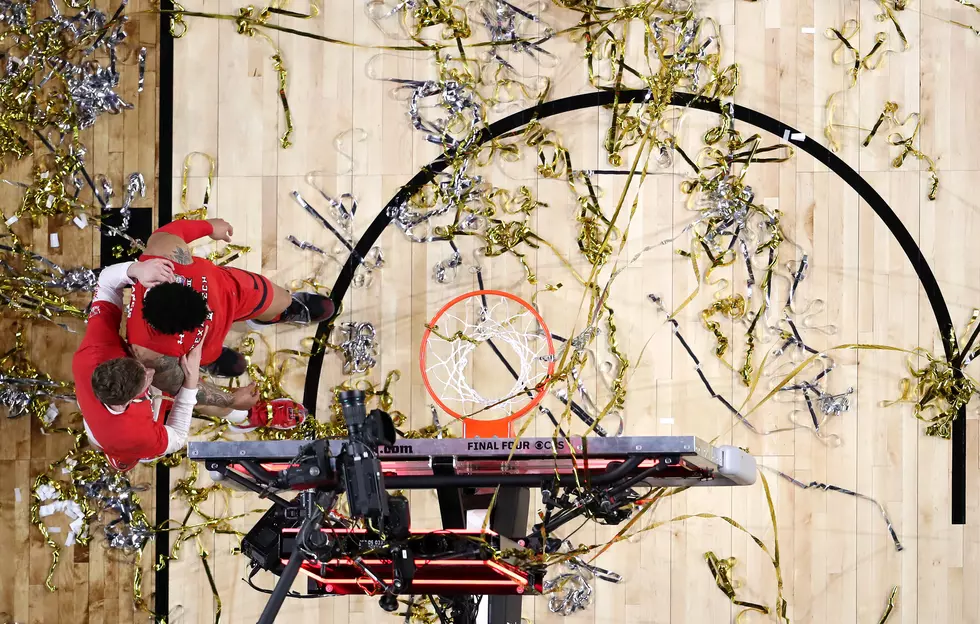 A Late Night Shining Moment
Brandone Francis #1 of the Texas Tech Red Raiders reacts after his teams 85-77 loss to the Virginia Cavaliers during the 2019 NCAA men's Final Four National Championship (Tom Pennington/Getty Images)
By the time "One Shining Moment" was over it was 12:19 a.m.  and I knew I would be in trouble when it came to sleep.
Only those who stayed up until the very end of last night's NCAA Men's Basketball Championship game can relate to this and if you did you're likely in for a rough day today but it was worth it.
If it makes you feel any better I didn't fall asleep until almost  1 a.m. and my alarm went off at 3:29 a.m. Clearly today will require an energy boost at some point.
There really is nothing like the NCAA Tournament which starts in winter and ends in spring and for three weeks is a wonderful diversion from the daily grind and the daily dose of negative news we can't seem to avoid.
It goes from "March Madness" to "April Anxiety" and introduces us to schools like Wofford, Liberty, Central Florida and Murray State who busted their share of brackets.
They all had their moments but as the tournament moved into the second week the original field of 68 was down to the heavyweights which included Duke, Gonzaga, North Carolina and Kentucky.
However they were all knocked off and by the time the Final Four got underway in Minneapolis we had Virginia, Michigan State and two schools better known for their football programs in Auburn and Texas Tech.
What separates college basketball from the NBA is this three-week odyssey of joy and heartbreak, smiles and tears.  Players come and go, sometimes after just one year but the school name of the front of their chest is forever.  It doesn't matter if you're a blue blood or a newbie because if you have one bad game your season is over. It's not a best-of-7 series but rather a string of best-of-ones.
That's what happened to the University of Virginia last year.  They were among the four top-seeds and in the opening round were expected to roll through Maryland-Baltimore County.  However UMBC became the first #16 seed to win a game and the Cavaliers season ended with an embarrassing loss.
There was no repeat this time around and Virginia's redemption tour ended with a gut-wrenching 85-77 overtime win of Texas Tech last night and the school's first-ever national championship.
The confetti fell, the trophy was awarded, "One Shining Moment" played and I got 150 minutes of sleep.  49 weeks until the madness begins again.