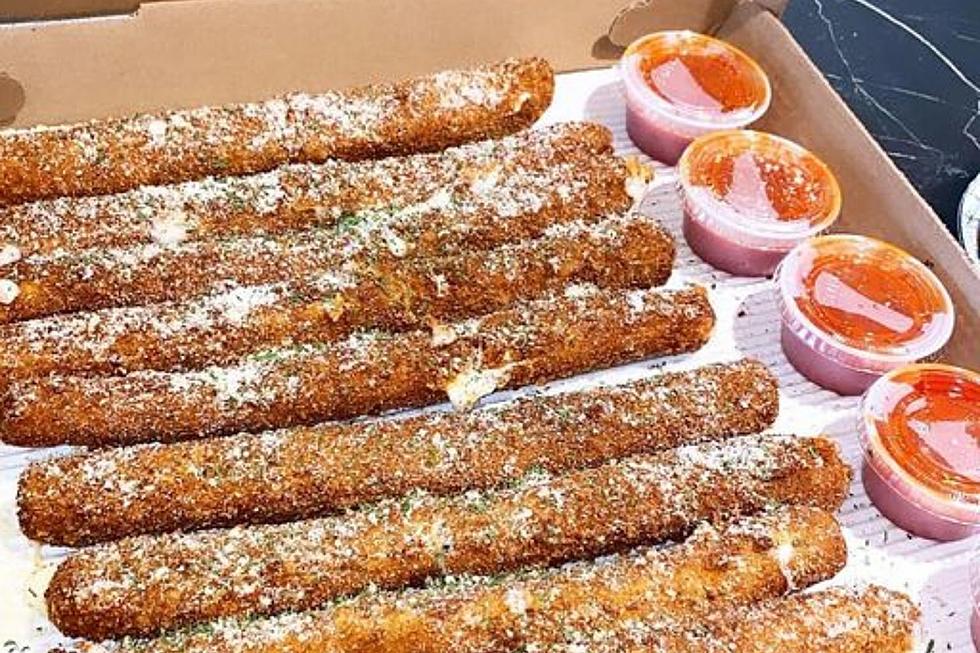 You Need These Monstrous Mozzarella Sticks In Monmouth County, New Jersey
Photo credit: Joe's Rotisseria Facebook
Foodies rejoice!  What if I told you that there is a very special and magical place in legendary Asbury Park where you can order  ONE FOOT MOZZARELLA STICKS.  Yes, each stick is one foot long. I think I'm in heaven, literally...but that is not all of their oversized offerings.  Wait until you see this!
I'm obsessed with Joe's Rotisseria because they simply hug you with food.  If a one foot mozzarella stick is not your thing, (side note, if it's not your thing I don't think we can be friends), there are other oversized options like their mamouth slice.
I'm so hangry right now I can hardly even stand it.  OK, if you want normal-sized food they've got that too.  They also have super creative slices like the "Taylor Ham & Cheese" pie.  Don't yell, I know half of you say "Pork Roll & Cheese Pie" and I'll bite into either with no problem!
I can't say no to chicken bacon ranch alfredo pizza either!  Who can?  The trick is, don't get the oversized slices, just get one of everything!  Honestly, Asbury Park has the best food I've ever tasted. It really is a newfound foodie paradise.  I think people are finally catching onto that.
Can you think of a better night than eating here, and then going over to see a show at The Stone Pony?  Me either.
Here are some other Italian must-tries in New Jersey:
15 Beloved New Jersey Italian Restaurants Too Delectable Not to Try
Still hungry?  Try this epic outdoor seating while you eat in Asbury Park!
Hot New Igloo Rooftop Restaurant in New Jersey
Eating outside is everything. Eating outside at the Jersey Shore is even better. Now, put that scene on a rooftop with a stellar view while sitting in your own personal, heated igloo. I know, right!?!