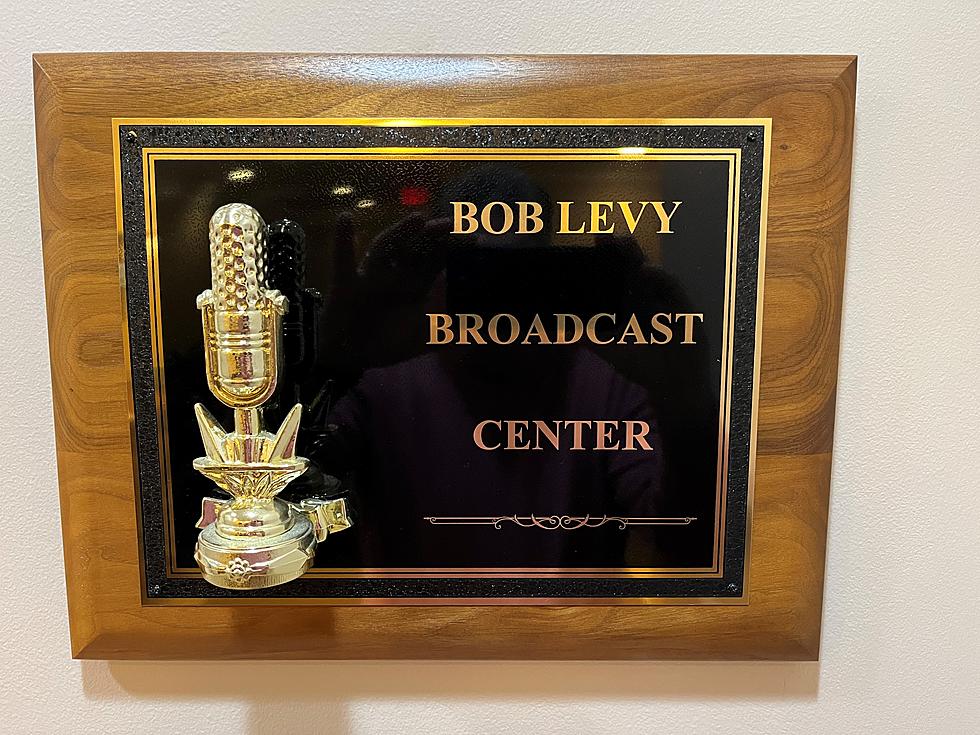 An Anniversary To Celebrate and Commemorate
This plaque greets employees and visitors as they enter the broadcast floor.
Today is the 54th anniversary of WOBM going on the air as the first true Ocean County radio station which is somewhat of a milestone and would certainly be an occasion worth highlighting.  However for me and others there is no true celebration of this date because it was four years ago that we lost Bob Levy, an icon on and off the air who truly helped build a lasting legacy.
For me more so than anyone else that loss is felt on an almost daily basis because everything here is a reminder of my mentor and friend.  For several years when we moved into our current headquarters in downtown Toms River we would spend 15 or so minutes together every morning at the kitchen table on the 3rd floor.  He would sip his coffee, eat his muffin, peruse the daily newspapers and we would attempt to solve the problems of the world or at least in Ocean County.  We never did!
When he entered semi-retirement and was only working on Sunday mornings by hosting his widely-popular "Topic A" program our time together was limited to fairly regular phone calls.  The subject matter was usually sports-related and sometimes we only chatted for a couple of minutes but I did not know until he died how much I would miss those conversations.  How I wish I could still call him today.
I've also thought about how crazy the world has become since his death and how much I would love to hear his take on recent developments.  Just think of Bob on a Sunday morning during the pandemic...he would have been a ray of sunshine….NOT!
As we get older it is natural to reflect on those who have been a part of our life and are no longer with us.  Next to family members Bob's loss is the one that stings the most…he meant so much to me personally and professionally.  I truly miss my dear friend!
NJ Residents are Moving to these 25 Cities