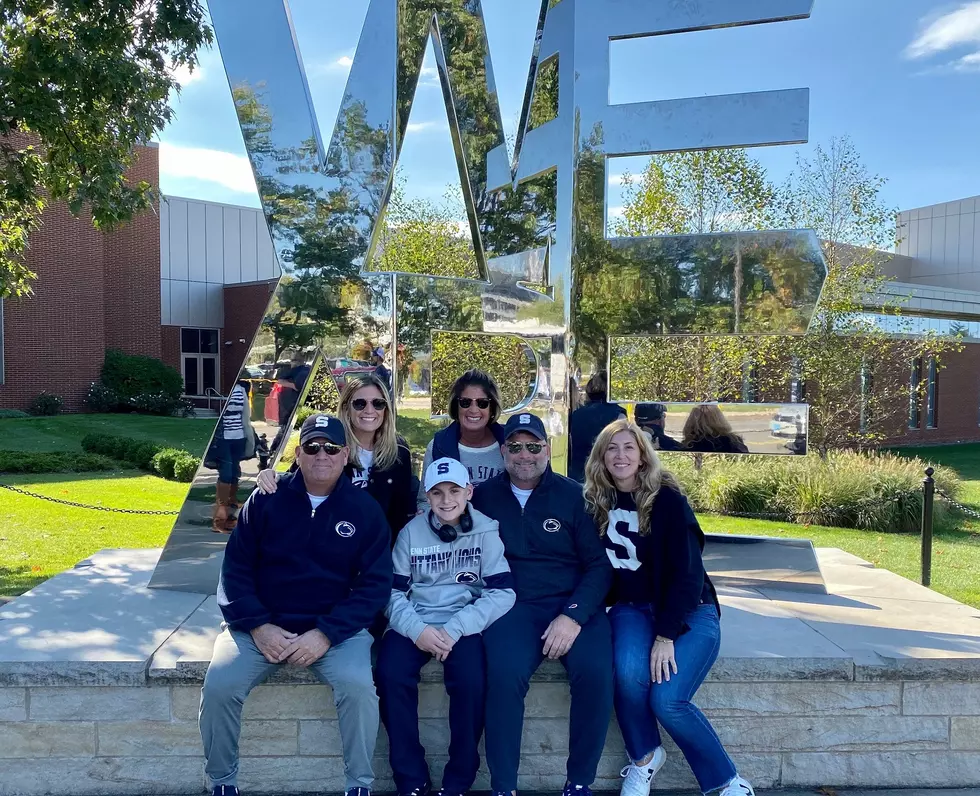 We Are…Going Back to Penn State
Kevin with friends & family at Penn State (Kevin Williams, Townsquare Media NJ)
For eight of the ten years from 2004-2014 I was the parent of a Penn State University student.  My son graduated in 2008 and my daughter started two years later and I can't tell you how many of those 4 ½ hour trips I made which were often longer due to road construction and traffic.
In truth I loved just about every one of them because my wife will be the first to tell you that I (and she too) enjoyed being a PSU parent almost as much as Brandon and Alex enjoyed going to school there.
Well not quite, we had to deal with tuition and all that stuff but I think you get the point.
Football games, parent's weekends, fraternity and sorority parent socials, graduations. It was an amazing eight-year stretch that went by so quickly but did produce memories to last a lifetime.
Of course many of you know that before my children ever stepped foot on the University Park campus I was a devoted Nittany Lion fan and made my fair share of trips there with my father to see our favorite football team in action. There was nothing like the excitement of a fall Saturday afternoon when Beaver Stadium was packed with more than 100,000 of your closest friends. At least for three hours or so.
I had not returned to Penn State since Alex graduated in the spring of 2014 even though my rooting interest never wavered.  We've seen them play on the road against Rutgers several times and even against Maryland but for a variety of reasons I did not get back to Happy Valley.
That was until this past weekend when along with my brother's family we headed back for the Homecoming game against Purdue.  Unfortunately Brandon missed this road trip, he and his wife just moved into a new apartment and they didn't think 4-month old Carter was quite ready although he will next fall.
As I got the first glimpse of Beaver Stadium off Route 322 Friday afternoon the goosebumps returned as they always do and the weekend did not disappoint.  The weather was amazing. Simply perfect for early October.
We could not get over all the changes in the downtown area in just a few years but there were constants: long lines at restaurants, the Creamery and the Lion Shrine and thankfully a Nittany Lion victory.  The valley was happy once again and I was happy to be a part of it.