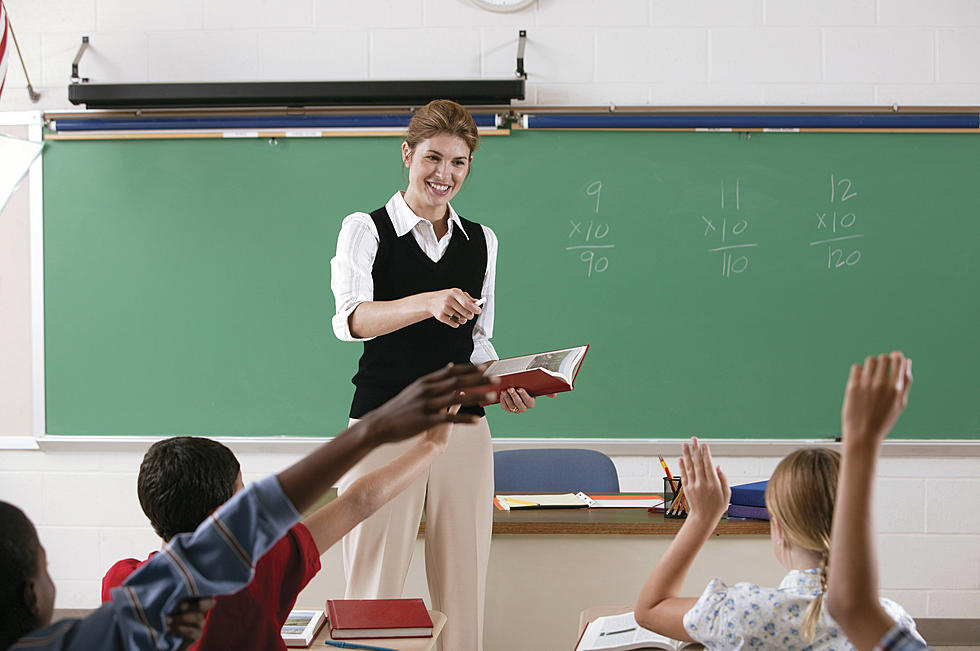 High taxes? Sure, but NJ is a well-educated state, report says
Comstock
🔴 New Jersey is the 6th most educated state in the U.S., according to WalletHub
🔴 It ranked first when it came to the gender gap in educational attainment
🔴 NJ has the 4th highest percentage of bachelor's degree holders in the nation
---
New Jersey may have high property taxes and the cost of living may be too expensive, but one thing is for sure: The Garden State is very well-educated.
Personal finance website, WalletHub released its report on 2023's Most and Least Educated States in America.
It compared all 50 states across 18 key metrics that examined the key factors of a well-educated population, educational attainment, school quality, and achievement gaps between genders and races, said analyst Jill Gonzalez.
New Jersey just missed the top five. It ranked as the 6th most educated state in the nation, according to the report.
"It did well across the board when we're looking at everything from the number of high school diploma holders, moving up to associate, bachelor, and master degree holders to great university quality throughout the state, as well as public K-12 education," Gonzalez said.
New Jersey ranked 1st when it came to the gender gap in educational attainment. In most states, it still skews higher for males to have most of the degrees. But Gonzalez said in New Jersey, that is actually flipped. Females are more degree-holders than males in the state.
The Garden State ranked middle of the pack (29th) when it came to the number of high school diploma holders which Gonzalez said is interesting because typically that number corresponds throughout other types of degree holders.
That's not the case in New Jersey. "It really bumps up when it comes to bachelor degree holders where it ranked 4th highest as well as graduate degrees where it ranked very highly as well, in 7th place," she said.
It ranked 22nd best when it came to the percentage of associate's degree holders or college-experienced adults and 11th best for its quality of universities.
New Jersey also did well when it comes to its stellar public school quality. It has a very high public high school graduation rate, high math and reading test scores, and a lot of engagement from students, she added.
The most educated state in the U.S. is Massachusetts. Maryland ranked second best, followed by Connecticut, Vermont, and Colorado.
The least educated states are all southern states. West Virginia came in dead last, followed by Mississippi, Louisiana, Arkansas, and Alabama.
A complete list of all the WalletHub findings can be found here.
Jen Ursillo is a reporter and anchor for New Jersey 101.5. You can reach her at jennifer.ursillo@townsquaremedia.com
Click here to contact an editor about feedback or a correction for this story.
How much does the average NJ home cost? Median prices by county
Everything is costing more these days — and housing is certainly no exception in New Jersey.
Data for 2022 from January through August, compiled by New Jersey Realtors, shows that South Jersey has been seeing homes hit the market and sell in less than a month, on average.
Median prices for single-family homes have reached $500,000 and above in nine counties in North and Central Jersey.
All but two counties have seen houses go for more than the list price, on average, this year.