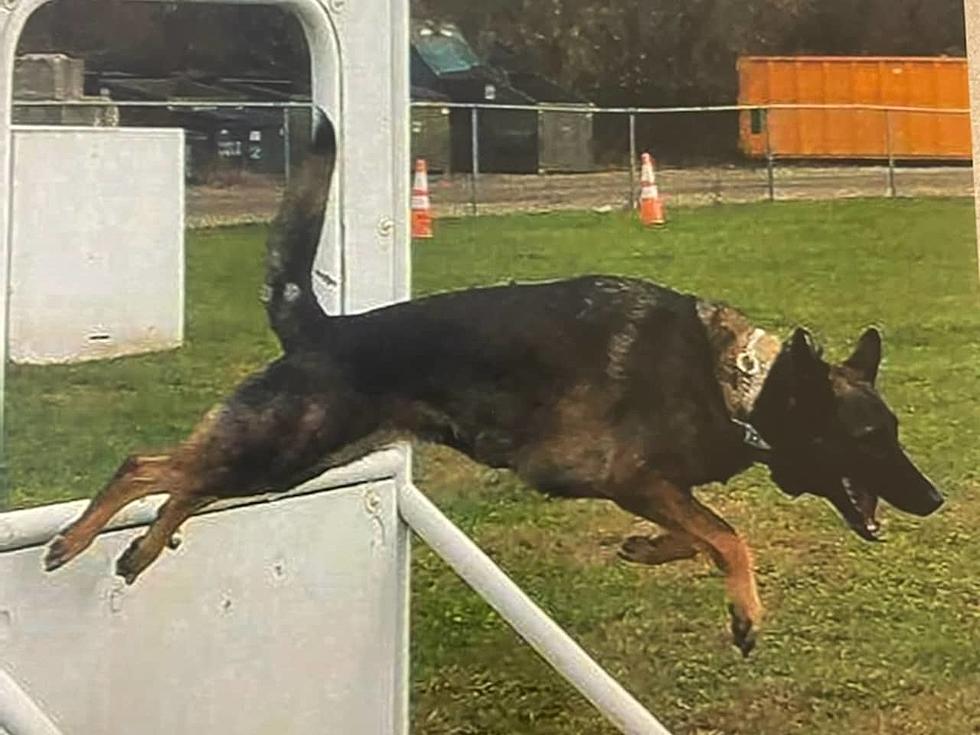 Wall Dog Goes to Heaven: Police community mourns passing of K-9 Sable
(Photo Courtesy: Wall Township Police Department)
A community is in mourning as a beloved retired member of the Wall Township Police Department has been called to the PD in the sky.
Wall Police announced on Tuesday morning that K-9 Sable, who retired on December 31, 2019, has passed away.
Sable spent eight years on the force in patrol and as an explosive detection K-9.
During that time, she "received several awards and commendations for her outstanding service."
When she retired, she lived with her handler on the force, Sergeant Ian Hatch and his family.
"K-9 Sable especially loved to serve the community and participate in demonstrations for kids during community and school functions. The Wall Township Police Department appreciates the service, dedication, and contribution that K-9 Sable made to the police department and the Wall Township community she served."
Wall Police K-9 Sable
When Ocean and Monmouth County Police saved the day