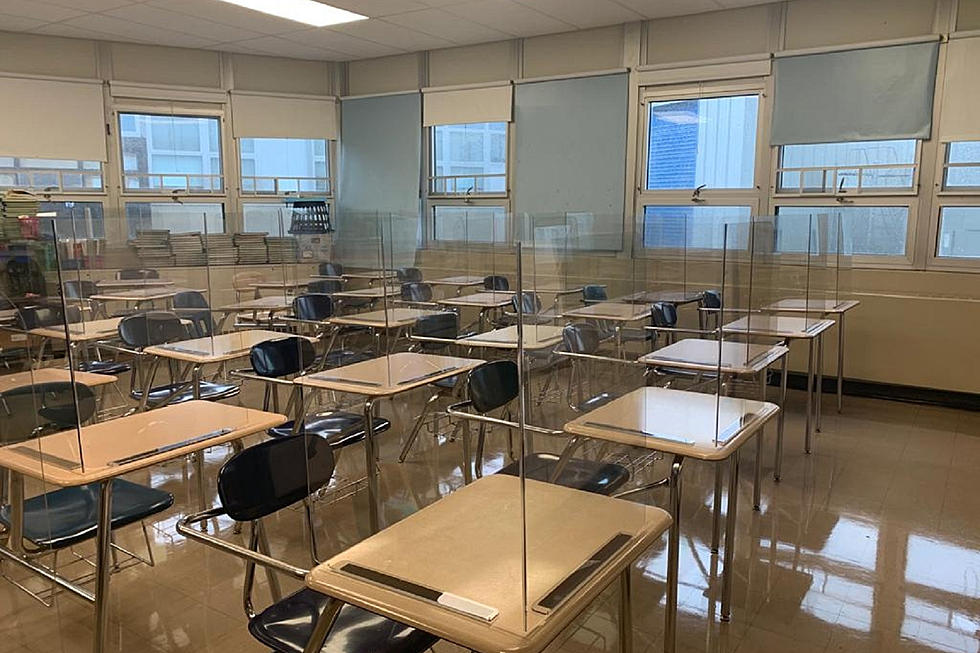 Virtual Might Be The Best of Bad Options
Lakewood public schools prepare classrooms for the start of school (Lakewood Public Schools)
I don't have school age children and my wife has been retired for several years after spending 35 of them in public education so the issues and concerns regarding in school and virtual learning don't really impact me.
However part of what I get to do each day through the Hometown View is offer opinions and this morning I have one when it comes one of the most debated issues due to the coronavirus pandemic.
Knowing what we do now I simply don't see how schools can open in September with any plan of in-school learning, especially for larger districts.  Let me be clear. I think virtual learning for the most part provides a second-rate education and is nothing more than a Band-Aid approach to learning. However here we are 3 to 4 weeks away from the start of the school year and there are still so many questions that need to be answered so I don't see how we can go forward with a return to school model.
Wednesday of course Gov. Murphy announced he was signing an Executive Order clearing public and non-public schools (pre-K through 12) as well as colleges and universities to reopen for this school year.  However he followed that up by saying that "school districts that cannot meet all health and safety standards for safe in-person instruction will begin their school year with all-remote learning."
While they must provide plans for how they will resolve that along with a date for an anticipated resumption for in-person instruction he has given them an option that many seem to want.
How can any district be confident they can open their doors next month when it comes to health and safety for students, teachers, staff, bus drivers and more?  The answer is they can't and if you ask most educators about their confidence with their in-school model they will honestly tell you it's just a matter of time before it's abandoned for 100% virtual learning.
So it really comes down to this. Most districts have a hybrid plan in place combining in-school and virtual learning with students only in buildings for two or three half-days a week.  Do we move forward with this and hope it works or do we spend the next few weeks buttoning up remote learning with parents at least knowing what the start of the school year will look like, even if it's far from ideal.
I'm glad it's something I don't have to deal with.