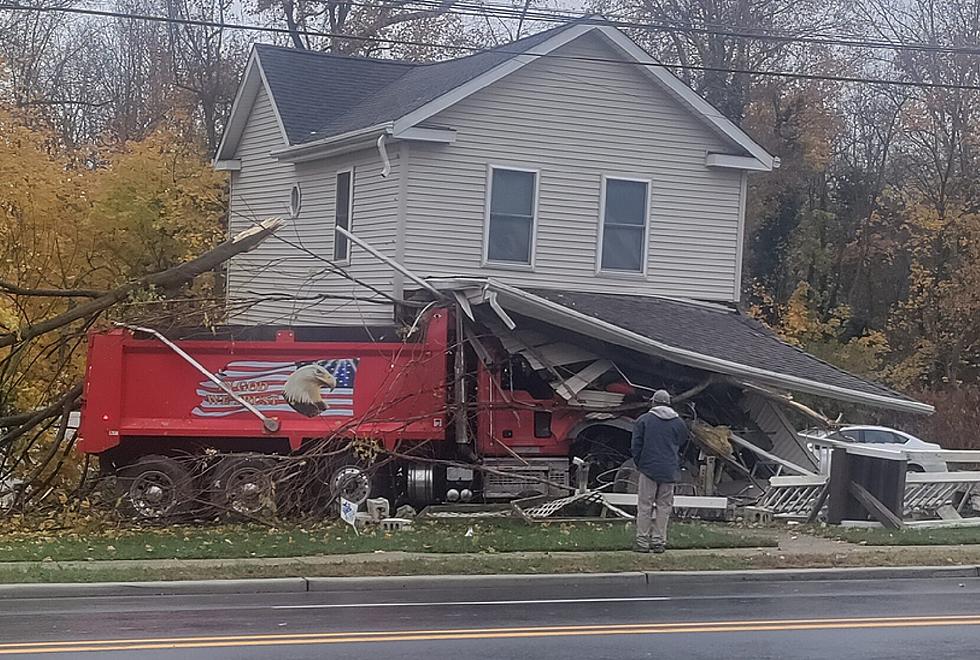 VIDEO: Dump Truck Plows into Home on White Horse Pike in Egg Harbor City NJ
Courtesy of Ann Karri
A scary scene on the White Horse Pike in the Egg Harbor City/Galloway Township area this morning.
A dump truck plowed into a house on the White Horse Pike at Antwerp Avene.
This video was supplied to us. You can see the accident happen in the distance.

According to a witness account, the truck had problems with its brakes and the truck ended up sliding into the house.
No official word, but there doesn't appear to have been any fatalities.
Video and photo courtesy of Ann Karri
23 Pictures Show How Time Has Forgotten About Places in South Jersey
Time moves quickly -- sometimes so fast that it leaves formerly busy stores and buildings behind. Let's take a trip down the Black Horse Pike from Turnersville down to West Atlantic City and see what you may drive past every day and never think about.
2021 Gift Guide For Film and TV Fans
The movie or television lover in your life will love these fun, cool, silly gifts.
10 Chain Retail Stores Offering Great Black Friday Deals In South Jersey
In order to make the most of your Black Friday shopping experience this year, we decided map out exactly which of the most popular chain stores are hosting killer deals for you this year thanks
to a new study
published by WalletHub.