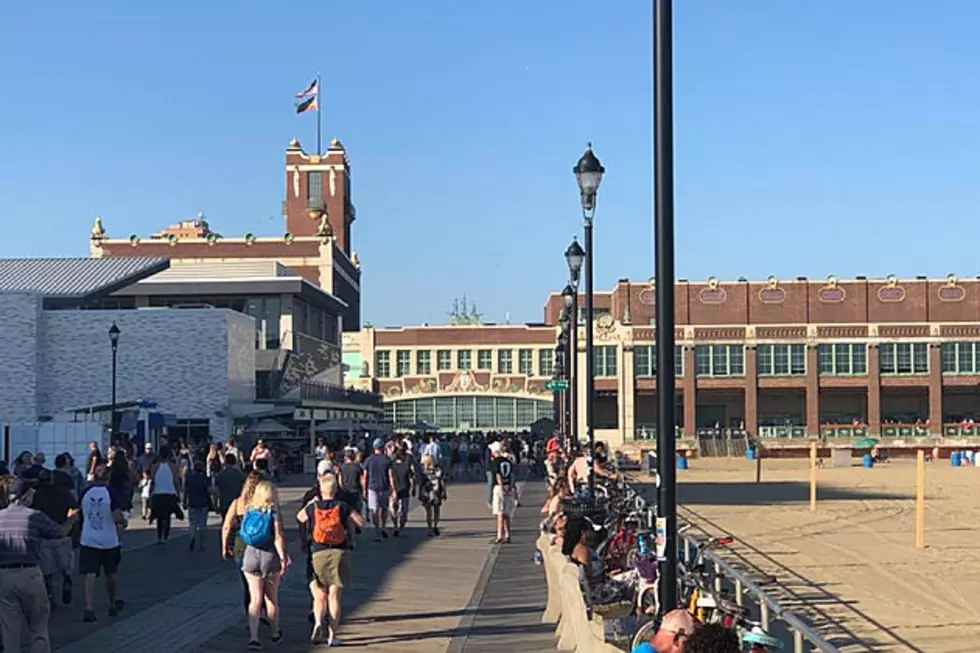 Yes Please! The Ultimate Jersey Shore Food Cravings
Jasmine Rodriguez, Townsquare Media
There are some foods that if you are a Jersey Shore resident, you can't help but crave. I'm pretty sure we've all had cravings for these truly Jersey Shore foods a some point.
We checked out some funny pregnancy cravings, but since I can't speak intelligently about that, I came up with a list of my own. wanted to share with you my Jersey Shore cravings. Let's see if you agree. We all have our own food tastes, and for me, it always leans toward summer type food of some sort, which will be clear to you in my top 3.
I'm not doing these in any specific order. That would be impossible. And I'm sure your list is different. Feel free to share your list with us!
Here we go. My Top 3 Truly Jersey Shore Food Cravings...
Pete & Elda's. There may be no more famous pizza at the Jersey Shore, and for me there isn't a more delicious thin crust than the legendary one you get at Pete & Elda's. It makes you glad you live here, and it might even make property values go up.Don't quote me on that, but it could be, right?
Boardwalk Food. I need to be specific here, but it's nearly impossible to choose. So let's just say I think Boardwalk Food should be added to the list of basic food groups. My particular choice for the perfect boardwalk meal? I'll go with A Sausage Sandwich from Tony's in Asbury Park and a big, cold lemonade.
Shrimp Box Alaskan King Crab Legs. Just close your eyes and imagine it. You are sitting outside at the Shrimp Box on a warm summer day. You already have that cold drink, and now your server is heading directly toward you with those Alaskan King Crab Legs. If your not craving that, then I can't help you.
This list could go on for another 40 cravings. but we'll save those for our next installment. In the meantime, we encourage you to share your favorites with us!
Listen to Lou & Shannon mornings on 94.3 The Point and download our free 94.3 The Point app.
Get To Know Lou's Partner Shannon Holly