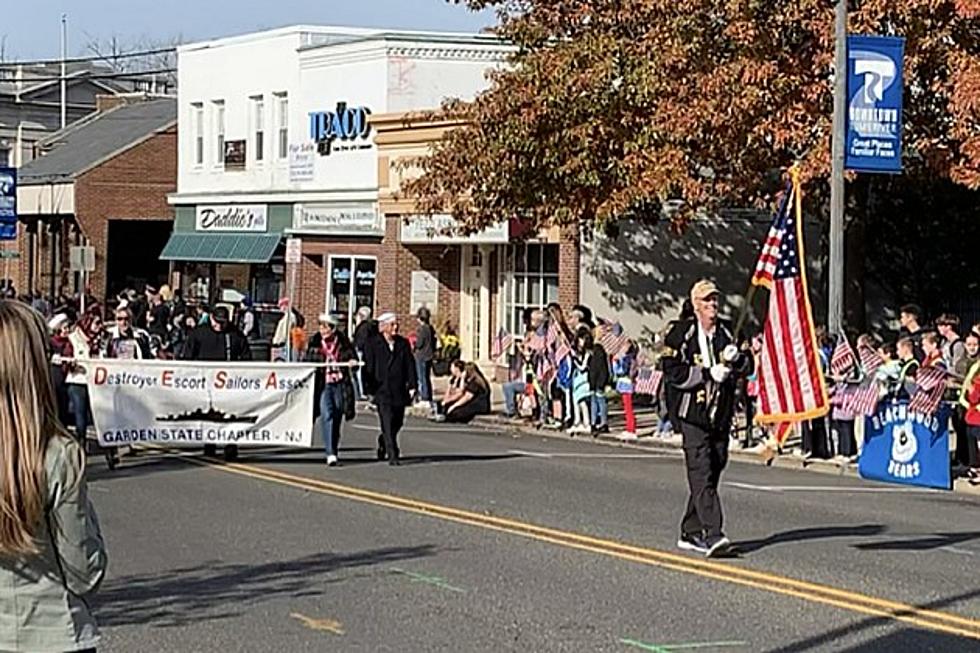 Toms River announces details of Ocean County Veterans Day Parade
(Photo: Shawn Michaels, Townsquare Media NJ)
One month from today (October 11) the annual Ocean County Veteran's Day Parade, which was cancelled in 2020 due to the pandemic, will take place in downtown Toms River.
Listen to Vin Ebenau mornings on Townsquare Media Jersey Shore Radio Stations, email him news tips here, and download our free app.
November 11 falls on a Thursday here in 2021 and the parade itself will begin at 9:45 am at the Toms River Shopping Center on Route 37 and the route will then move south on Main Street and then turn east onto Washington Street, according to an announcement by Toms River Township government officials.
You'll be able to see many of the familiar people, floats and sites in the parade this year as well from numerous military vehicles, elected officials, civic groups, first responders, local high school marching bands and a showcase of vintage cars.
The Toms River Veterans Commission is looking to add to the route as well looking for participation in the parade which "honors veterans who have served in our armed forces."
If you are in or with an Ocean County veterans' organization/guest, school bands or ROTC unit and are interested in helping honor our veterans in the parade, contact Bob Larned at bob.larned@yahoo.com for the application and return it back to him by October 31.
There will be a ceremony held outside Toms River Town Hall following the parade and it will include various speakers, guests, a rifle salute and a placing of a wreath on the Veterans monument.
If it rains, there will be no make up date, but a special ceremony will take place inside Toms River Town Hall upstairs in the L. Manuel Hirsblond Meeting Room at 10:00 am.
Honoring our Military and Veterans