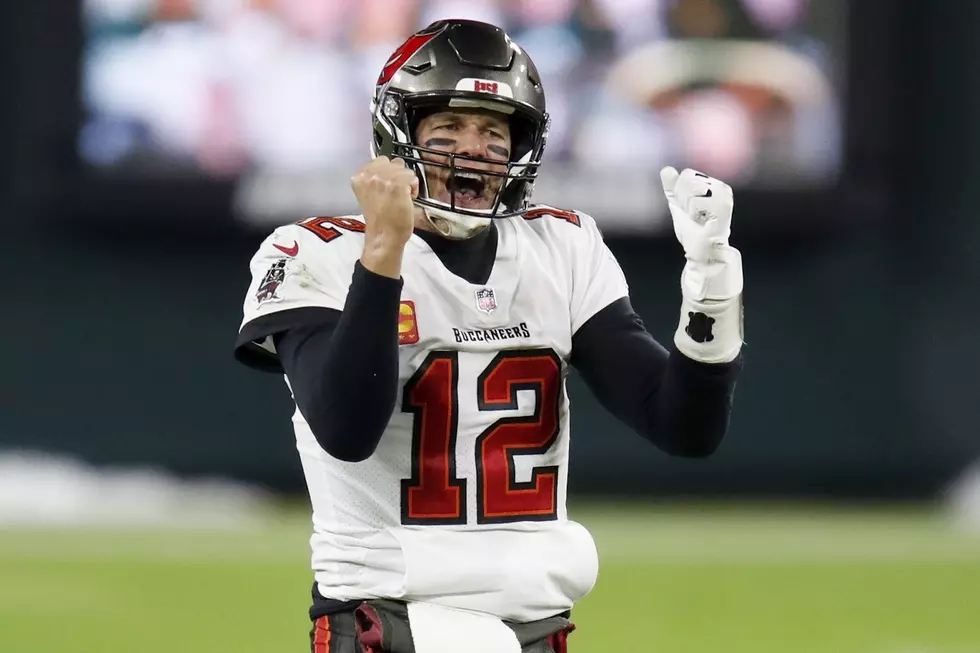 Tom Brady's 10th Trip to the Super Bowl
Tampa Bay Buccaneers quarterback Tom Brady after winning the NFC championship (AP Photo/Matt Ludtke)
Even if you're not a football fan Super Bowl 55 will provide a bit of a diversion for the next two weeks from the reality of COVID-19, talk of impeachment and all the other negative vitriol that seems to dominate our daily lives.
Of course those of you who for some reason despise Tom Brady will suffer from a severe case of too much TB12 between now and kickoff on February 7th because clearly his 10th trip to the Super Bowl will be the main storyline as the Bucs get set to play the Kansas City Chiefs in the comfy confines of their own Raymond James Stadium.
This will be the first Super Bowl in which one of the teams has home-field advantage although you might not notice it all that much as the crowd of just 22,000 will include 7,500 healthcare workers given free tickets by the NFL.
Kansas City, looking to win its second straight Vince Lombardi Trophy has opened up as a 3-point favorite largely because Patrick Mahomes and their high-powered offense are seemingly unstoppable at times.  I'll save my prediction for closer to game time.
Finally got a chance over the weekend to watch the two-part Tiger Woods documentary on HBO and let me first caution you it's not kid-friendly but rather very much for adults.  This special was not done with Woods' cooperation and much of it deals with a very dark period in his life.
I have always been a big Tiger fan with my admiration reserved for what he does on the golf course.  After watching the special I came away even more amazed at the comebacks he has made from problems he caused as well as medical ones which would have sent mere mortals to retirement.  To me there is no question he is the greatest player of all time even if he never reaches Jack Nicklaus' total of 18 major titles.
By the way Brady and Tiger have something in common and that is just as many people (if not more) root against them for the mere fact that GOAT appears next to their names and I'm not referring to the animal. It's an abbreviation for Greatest of All Time.
TACKLE THESE: Check Out the Best Uniforms In Each NFL Team's History