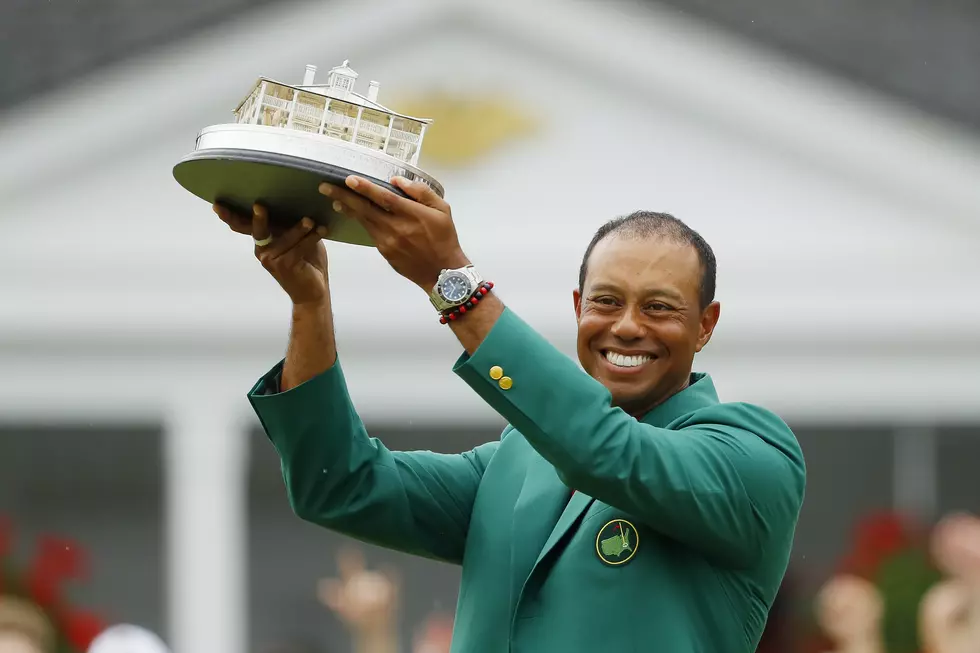 Tiger Wins: I Told You So, Bob
Tiger Woods celebrates with the Masters Trophy during the Green Jacket Ceremony after winning the Masters (Kevin C. Cox/Getty Images)
I think about Bob Levy often and more so yesterday than any other day since he passed away 14 ½ months ago.
That's because had he been alive I would have talked to him on the phone several times during the day with the last coming right after Tiger Woods tapped in his final putt to win The Masters.  That conversation would have gone something like this:
"I told you so.  Remember that morning we were sitting at the table on the 3rd floor and you were reading the New York Post, drinking your coffee and eating a muffin?  Tiger was at rock-bottom and you pronounced him finished.  I being the full-blown Tiger fan that I am refused to accept the career of the greatest golfer of all time was over.  I told you not only would he win another tournament but I would not be surprised if he won at least one more major.  You gave me a wave of your hand and said the guy was done and if I was so confident how about putting my money where my mouth is. Never wanting to back down I said you're on.  I don't remember the amount but I do know we made two wagers, one had to do with him winning any tournament and the other (with long odds) was whether or not he would win a 15th major.  Since I can't remember the amount all I want from you is to say it. Come on Bob you can do this.  Say I was right all along and you were wrong.  Let me hear it loud and clear."
I hope my friend Bob was able to watch what took place at Augusta over the weekend because it was epic.  I watched every shot like I was following my best friend, screaming with joy when Tiger made a big putt and grunting and groaning when he missed.
It was a little less than 10 years ago that the fall from grace began with his then wife chasing him out of the house and the subsequent sex scandal.
There were four back surgeries, the DUI arrest, and his game falling apart. The most popular athlete in the world reduced to being the butt of jokes from late-night TV hosts.
That green jacket looked pretty good on Tiger Sunday.  I told you Bob!