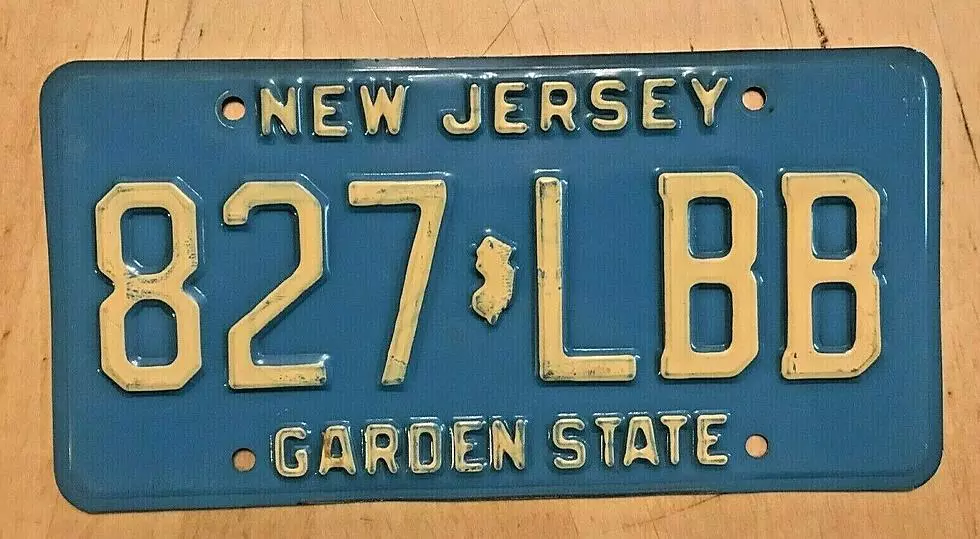 Ride With A 'Retro' NJ License Plate On Your Car
reddogsriding via eBay
The "modern era" of New Jersey license plates goes back to 1959. From 1959 until 1979, the plates featured black lettering on a pale yellow background. In 1979, the state switched to one that I am (based on my age) most familiar with - the pale yellow lettering on the light blue background. I remember the uproar in 1992 when the state made the big change to black lettering on a background that faded from yellow to white. My father hung a few of his old blue-and-yellows in his shed, and now state legislators are hoping to tap into our collective automobile nostalgia by bringing back the blue-and-yellows!
NJ.com says State Senator Kristin Corrado (R-Passaic) and Assemblyman Kevin Rooney (R-Bergen) introduced bills earlier this week that would allow the Motor Vehicle Commission to offer the old plates as options for vanity plates.
Apparently it would cost the MVC about $25,000 to "design, produce and market the throwback license plate" before they could go up for sale, so they want to make sure there will be enough public demand for them. The plate would cost $50 to buy and an additional $10 annually, added to the vehicle registration fee. My coworker Justin Louis scanned eBay, and it looks like demand would be pretty high!
If you want to take a crazy deep dive into the history of New Jersey license plates, this website has an incredibly thorough look at every single change, from major color shifts to the slightest variations. The history goes back to 1903, but the most recognizable stuff starts in 1959.
Enter your number to get our free mobile app
Lacey's Dome Home