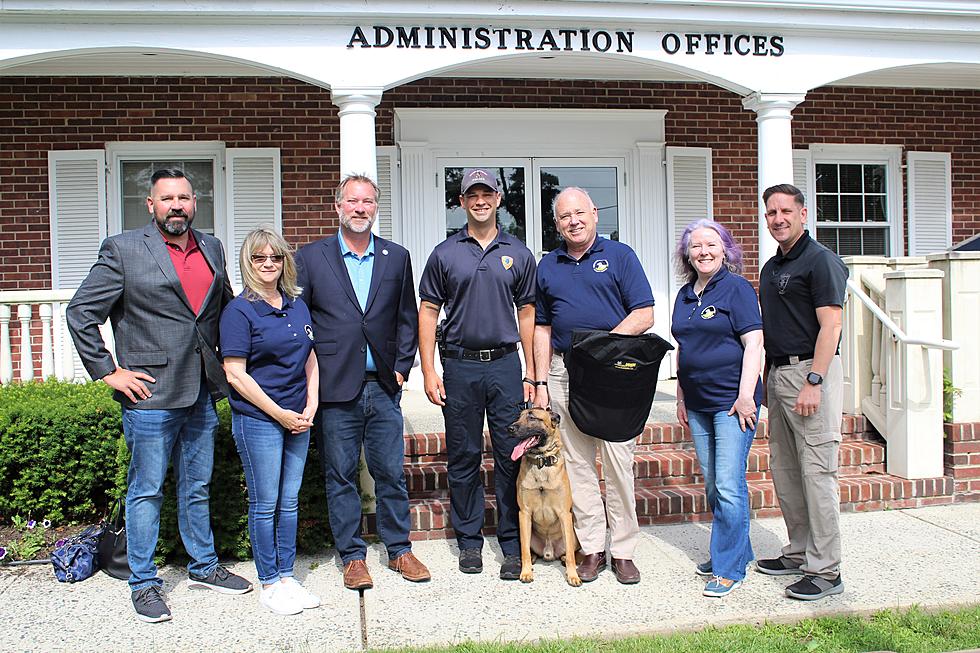 Outstanding "Tail" About A Police Dog in Middletown, New Jersey
Associated Humane Societies
This is a fantastic "tail" (yes pun intended) about a Police dog in Monmouth County. I learned about this heartwarming story from our friends at Associated Humane Societies and wanted to share with you at home.
Meet Cap, a two year old Belgian Malinois, who recently received a bulletproof vest from representatives from Associated Humane Societies. According to AHS, Cap is a recent graduate of the K9 program with the Middletown Police Department. Cap is now partnered with Middletown Patrolman Steve Greenwood.
It is great to know that this Police K9 will be protected while serving the Middletown community. The Associated Humane Societies "Vested Interest Fund" was established in 1998, in honor of an Asbury Park K9 dog named Solo. Solo, who had a great service record, was shot and killed in the line of duty in Asbury Park.
AHS established this fund to help protect Police K9's and to date AHS has vested over 1,000 working Police K9's in New Jersey and throughout the nation. I applaud the Police K9 forces and Associated Humane Societies for all their work and dedication. Stay safe Cap and Officer Greenwood  :)
If you would like to help protect these heroic dogs donate to www.ahscares.org
Pictured above is Middletown Committeeman Ryan Clarke, AHS Mobile Unit Coordinator Pam Parisio, Middletown Deputy Mayor Rick Hibell, Officer Steve Green and Officer Cap, AHS CEO Jerry Rosenthal, AHS Tinton Falls Manager Veronica Ehrenspeck, and Middletown Det. Anthony Dellatacoma.
KEEP LOOKING: See What 50 of America's Most 'Pupular' Dog Breeds Look Like as Puppies