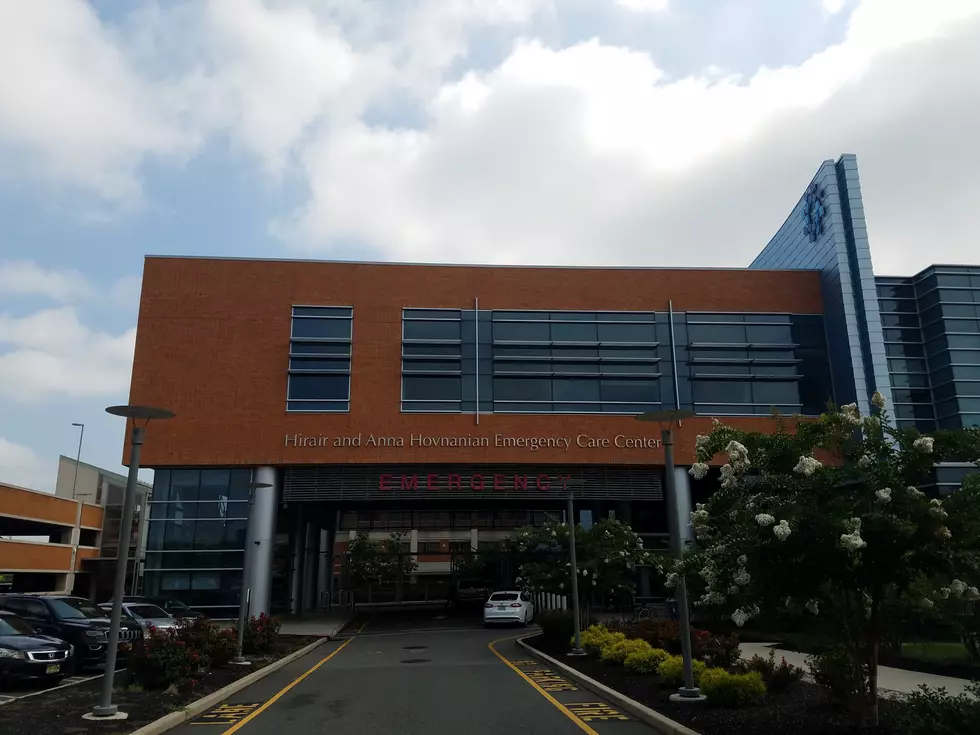 Ocean Medical Center in Brick is undergoing some changes: what that means for you
Emergency Department at Ocean Medical Center in Brick. (Vin Ebenau, Townsquare Media NJ)
Ocean Medical Center in Brick is now Ocean University Medical Center -- the first university based hospital in Ocean County, Hackensack Meridian Health announced on Friday.
There will still be the same quality of care but with a few changes that will help everyone walking in and out of Ocean University Medical Center.
Listen to Vin Ebenau mornings on Townsquare Media Jersey Shore Radio Stations, email him news tips here, and download our free app.
It brings an academic teaching environment to the hospital and helps in heightening the quality level of care.
Jason Kreitner, MHA, FACHE, president and chief hospital executive, Ocean University Medical Center said that this has been a move in the works for a few years.
"It was a vision, really by the team, to really embrace academics so the decision was made to invest heavily into setting up our own individual medical residency programs here at Ocean Medical Center," Kreitner tells Townsquare Media News. "I'm really happy to say now we're in our fourth year of what's called building our cap in terms of the number of residents and programs here at Ocean. To date, we have 90 medical residents here and four medical programs and one pharmacy program."
Those 90 medical residents cover a broad range of specialties from family medicine to internal medicine and psychiatry and a transitional year program, Kreitner explains, which is for "residents who finish their medical education, their doctorate degree and they're just unsure yet of what they want to specialize in."
The new university status at the hospital could also lead to more residents, doctors and staff working at the hospital, which is needed here and across the board.
"Back in June, the Association of Medical Colleges projected an estimated shortage of between 37,800 and 124,000 physicians by 2034 -- that's in terms of shortage across the country," Kreitner said. "You take a look at the Ocean County area, we're seeing a lot of primary care and internal medicine physicians that are going to be retiring. The development of these specific programs -- in particular internal medicine and family medicine -- kind of....looking at the future needs, to take care of our residents locally in Ocean and Southern Monmouth County, we develop programs to support that."
There will be some changes, both in the short-term and the long-term, here in Ocean County and for Southern Monmouth County residents and beyond as well heading to Ocean University Medical Center in Brick.
"You're also seeing another level of resources for patients as well. Certainly, our physicians as they get later in their residency programs are able to order tests, are able to explain things, do consultations on patients -- just having more resources there too," Kreitner said.  "One of the things that I always found in an academic medical center -- a patient, I think is much well informed, because when they physician is actually speaking with a patient, they're really getting very granule to explain to the residents -- for example, how you've got pneumonia and trying to go over the disease process. There's so much more explanation with having a resident there in front of the patient and family member."
First Responders Appreciation