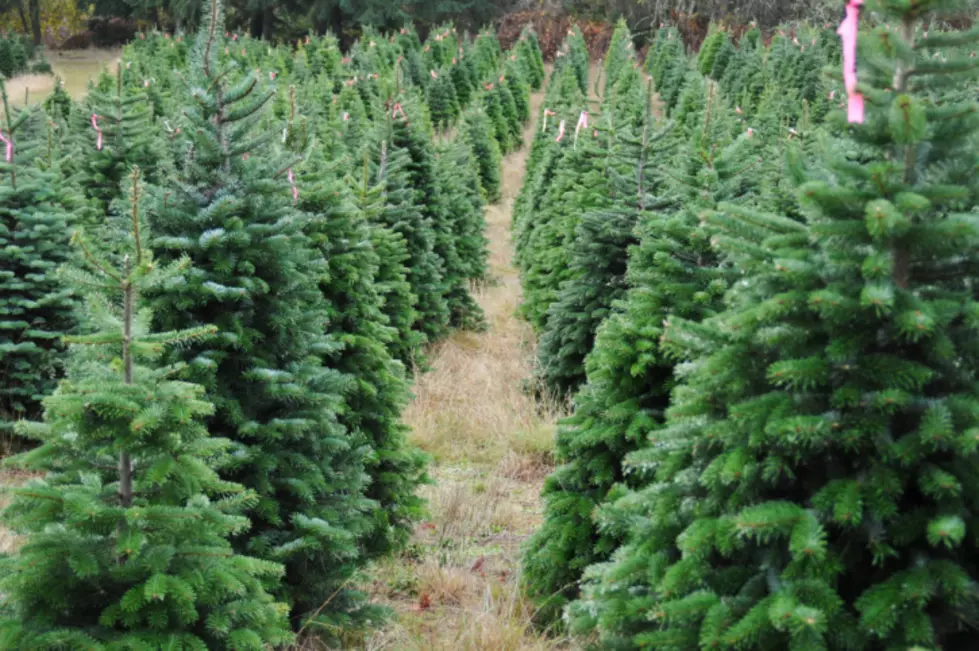 NJ Christmas Tree Farm Once Again Selling Colored Trees
Evan Sharboneau
When Covid-19 began, remember we were all into rainbows with hashtags and, "I believe" and "We Got This." The colored Christmas trees might be perfect for this year.
These are the coolest, but there aren't a lot left. Wykoff's Christmas Tree Farm in Belvidere, NJ recently took to their Facebook page: 👇
Wykoff's Christmas Tree Farm brings us some really cool colors: pink, purple, dark blue, light blue, turquoise, magenta, red, black, or white. Wykoff's phone number to see what colors they have is 908-475-4508. Their email for any questions about their Christmas trees is trees@wykoffs.com. Check out what the colored trees look like: 👇 
So neat, right? I find these just so festive. Imagine a giant pink Christmas tree in your front window and your neighbors saying, "Check out their tree, honey." This could be you. The kids will love decorating it.
Wykoff's Christmas Tree Farm is OPEN for the season. They are located at 246 County Road 519, Belvidere, NJ.
Christmas Tree Farms, just like everything else, are practicing social distancing and the Covid-19 guidelines:
To protect the health and safety of our staff and customers Wyckoff's Christmas Tree Farm has implemented the following best practices.
We encourage farm visits during non-peak hours. Peak hours are weekends from 10 a.m. to 3 p.m.
Masks are required and must be worn at all times.
Maintain social distancing of 6 feet or more.
Please do not visit our farm if you are ill or have had recent contact with someone testing positive for COVID-19.
We reserve the right to deny service to anyone with signs of illness or not following farm guidelines.
Lighthouses of New Jersey