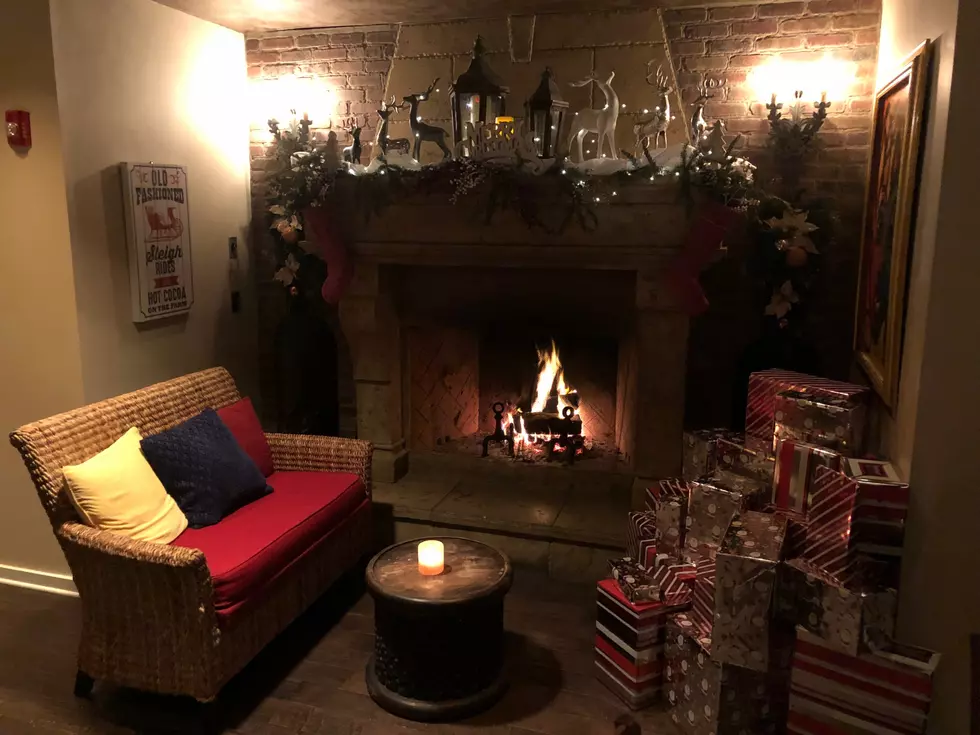 New Jersey Celebrity Chef explains how to make the perfect Christmas dinner for your family
(Photo Credit: Drifthouse)
It all starts with the roast beast!
Or is it the roast beef for Christmas dinner?
As you start thinking about what to make for Christmas dinner and plan everything out, New Jersey Celebrity Chef and restaurant owner David Burke is sharing some must listen to cooking tips and advice for how to prep the big meal for December 25.
In New Jersey alone, Chef Burke owns Orchard Park by David Burke in East Brunswick, Ventanas at The Modern in Fort Lee, David Burke's Dixie Lee Bakery in Keansburg, 1776 by David Burke featuring TopGolf Swing Suite in Morristown, Red Horse by David Burke in Rumson, Drift house by David Burke in Sea Bright, and The Goat by David Burke in Union Beach.
Chef Burke joined us on 'Shore Time with Vin and Dave' on Sunday morning on 94.3 The Point and 105.7 The Hawk for the second time this year but this time to share with us some ways to make Christmas dinner and some other Christmas goodies as well.
For many people, whether going out to a restaurant on Christmas Day or making their own meal at home for dinner, the Roast Beef is seemingly the most popular of choices.
There is such a thing as the right ways and wrong ways to make it though that could make all the difference when you sit down on Christmas Day for dinner.
So, here's what you should consider doing.
"We roast it, we trim it as best as possible, and we season it up, sometimes we roast it off the bone and then roast the bone separately so that it cooks a little more evenly without the bone and it makes it easier to cut when the bone is already off so that you get a nice even slice," Chef Burke said. "Then, with roast beef, you got to have -- most people eat roast beef with Au Jus and it's a big, fat, soft piece of meat. You got to age it a little bit so that some of that water evaporates so that the meat it a little bit more not so soft, it's a little bit more-firm because 20-percent of the water weight will evaporate when you age a prime rib. Then, it cuts a little nicer. Then you need gratin potatoes and brussel sprouts -- maybe some wild mushroom with truffle butter and things that are festive, and the sauce should be richer than Au Jus, in my opinion."
It takes some time for the prime rib to age enough where it's just right to cook and eat.
"Normally, we age our steaks for 40, but for prime rib, we'll probably age them -- probably for three weeks or four weeks," Burke said. "When you age meat, the water weight evaporates usually quickly in three weeks and then it slows down."
In addition to preparing the roast beef for Christmas dinner, here are some ideas on what kinds of sides you can make to go with it.
"Side dishes: sweet potatoes are super healthy and good for you -- we like to whip those with vanilla and butter -- and I like to make brussel sprouts -- (with) a little bit of vinegar, a little bit of honey and get them nice and crispy, you can cut them in corners and bake them in high heat until they're brown and then toss them in equal parts vinegar and honey, just to glaze them -- salt, pepper, sometimes pecans can go in that," Burke said. "Potatoes of any kind, obviously -- home fries are great, what you do is you cube up the potatoes, whether they're sweet or white potatoes and then you cube up onions, dice onions and bell peppers and you cook the onions and peppers and cook them separate and then you cook the potatoes -- you can fry them or you can bake them in the oven and you mix that all together. You can still add other things to that like a little broccoli or cauliflower and have a vegetable home fry and add some corn if you want."
There's also mashed potatoes, green beans with almonds, creamed onions, and stuffing that you can add to the dinner table on Christmas as well.
Before Christmas, consider heading over to Sunday brunch with Santa at Drifthouse in Sea Bright on December 18 from 12:00 pm to 5:00 pm with pictures with Santa taking place between 1:00 and 3:00 pm.
You can listen to the full conversation filled with cooking ideas from Chef David Burke on 'Shore Time with Vin and Dave' on 94.3 The Point and 105.7 The Hawk, right here.
Conversation Part One:
Conversation Part Two:
15 Beloved New Jersey Italian Restaurants Too Delectable Not to Try
Where To Get The Juiciest Burgers At The Jersey Shore
Sometimes...you just need a solid burger.
The Most Succulent Seafood in Ocean County