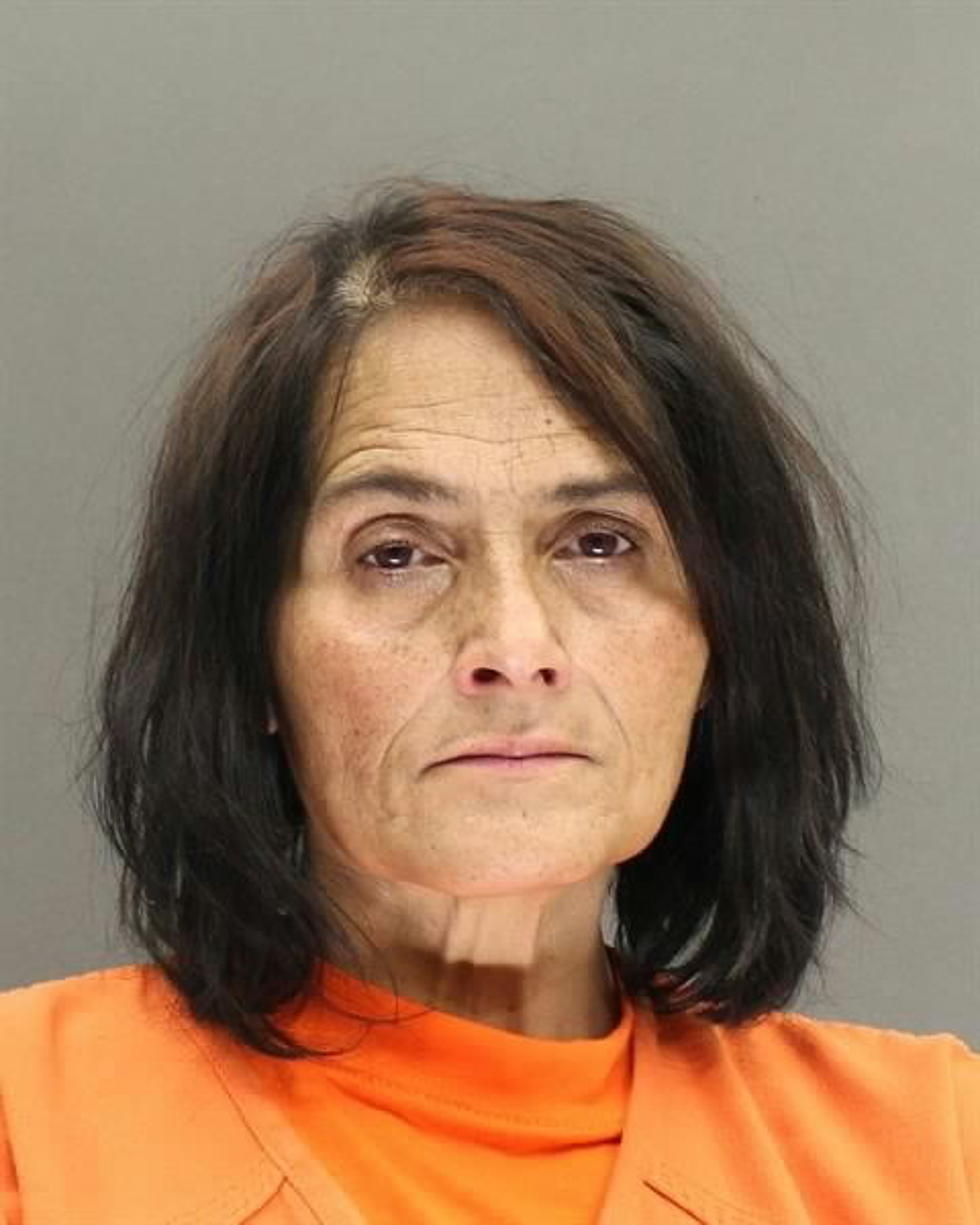 Mount Holly drug dealer charged with causing fentanyl fueled overdose
(Photo Courtesy: Burlington County Prosecutors Office)
A Mount Holly woman who dealt a lethal concoction of drugs to a Lumberton man who overdosed has been charged with causing his death.
Listen to Vin Ebenau mornings on Townsquare Media Jersey Shore Radio Stations, email him news tips here, and download our free app.
Linda Naulty, 53, has been charged with First Degree Strict Liability for Drug-Induced Death, Third Degree Possession of a Controlled Dangerous Substance and Third Degree Distribution of a Controlled Dangerous Substance in the death of 29-year old Paul Cronrath IV, Burlington County Prosecutor Scott Coffina and Lumberton Township Police Chief Nicholas Peditto announced on Friday, who both added that this case will now be prepared for presentation to a grand jury for possible indictment.
In addition to providing the fentanyl to Cronrath IV, Naulty has been in the Atlantic County Justice Facility since February, which is where Burlington County female inmates are detained, after she had been charged with multiple counts of possessing and planning to sell illegal narcotics, again, all tied to the same case.
Cronrath IV was found dead in his bedroom on February 8 at a home on the 500 block of Main Street.
Lumberton Police and EMT's responded to the call.
A few hours later, police were able to identify Naulty as the one who sold him the drugs.
When she was arrested, Naulty had multiple doses of fentanyl and nearly $1,400 in cash in her possession.
Her charges were upgraded after the results of toxicology tests confirmed that the drugs found in Cronrath's bedroom matched what was found in Naulty's possession at the time of the arrest.
Trending News Now
Top Trending News stories at the Jersey Shore.