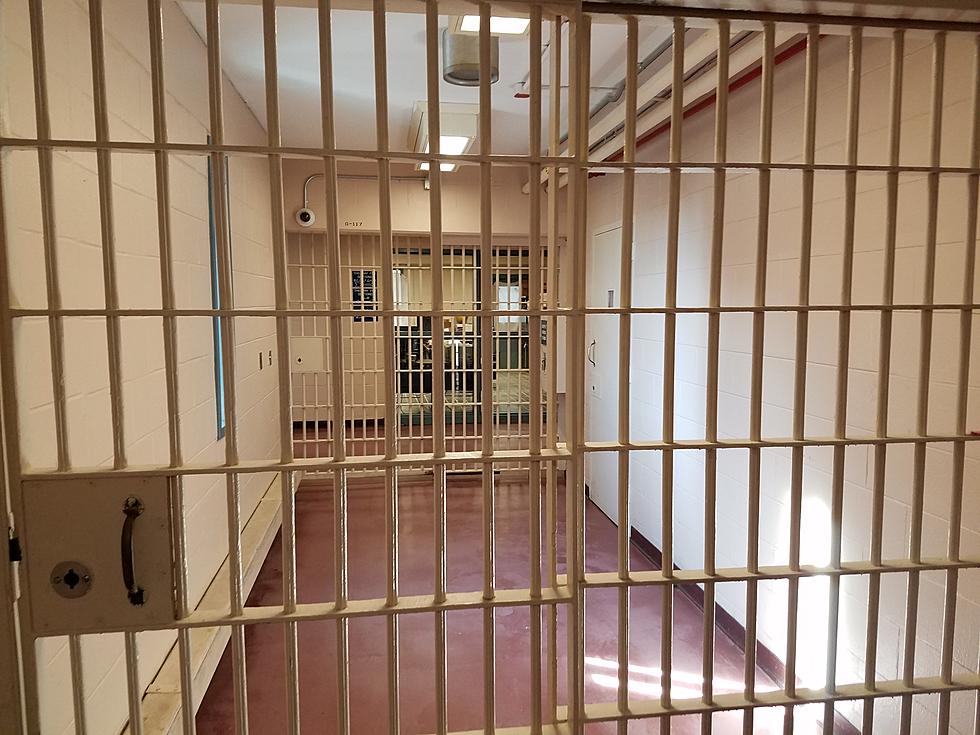 New Jersey man turns himself in after brutal murder in Oceanport
Prison door at the Monmouth County Correctional Institute. (Vin Ebenau, Townsquare Media New Jersey)
The murder of a man in Oceanport late Friday night is under investigation but the suspect has turned himself into police in Neptune Township.
Oceanport Police responded to Gosselin Avenue in Fort Monmouth around 9:40 pm on Friday night and once on the scene found 41-year old Amad Jones, who previously resided in Oceanport, on the road suffering from a gunshot wound to the chest, according to Monmouth County Proseucutor Raymond Santiago.
Jones passed away from his injuries.
Prosecutor Santiago said that 41-year-old Michael Westbrook of Neptune Township turned himself into the local police not long afterwards and was subsequently arrested and charged with one count of first-degree Murder, along with second-degree Possession of a Weapon for an Unlawful Purpose, and third-degree Hindering his own apprehension.
Westbrook remains in custody pending an appearance in court and detention hearing in Monmouth County Superior Court as the joint investigation into the murder of Amad Jones continues between the Monmouth County Prosecutor's Office, Oceanport Police, and Neptune Township Police.
Prosecutor Santiago said that this case is assigned to Monmouth County Assistant Prosecutor Joseph Cummings of the Major Crimes Bureau but information is not yet available on Westbrook's representation.
Westbrook faces up to life in state prison if convicted or murder.
If you have any information that can assist in the homicide investigation, you're asked to contact MCPO Detective Kent Thornton at 800-533-7443 or Oceanport Detective William Resnyk at 732-222-6301.
The most heinous New Jersey murders that shook our communities
Here are New Jersey's Most Wanted Criminals
All Of The Marijuana Dispensaries In The Garden State [2022]
Recreational marijuana sales begin Thursday, April 21st. Not sure where a Marijuana Dispensary is near you? Here is every single one in the garden state: