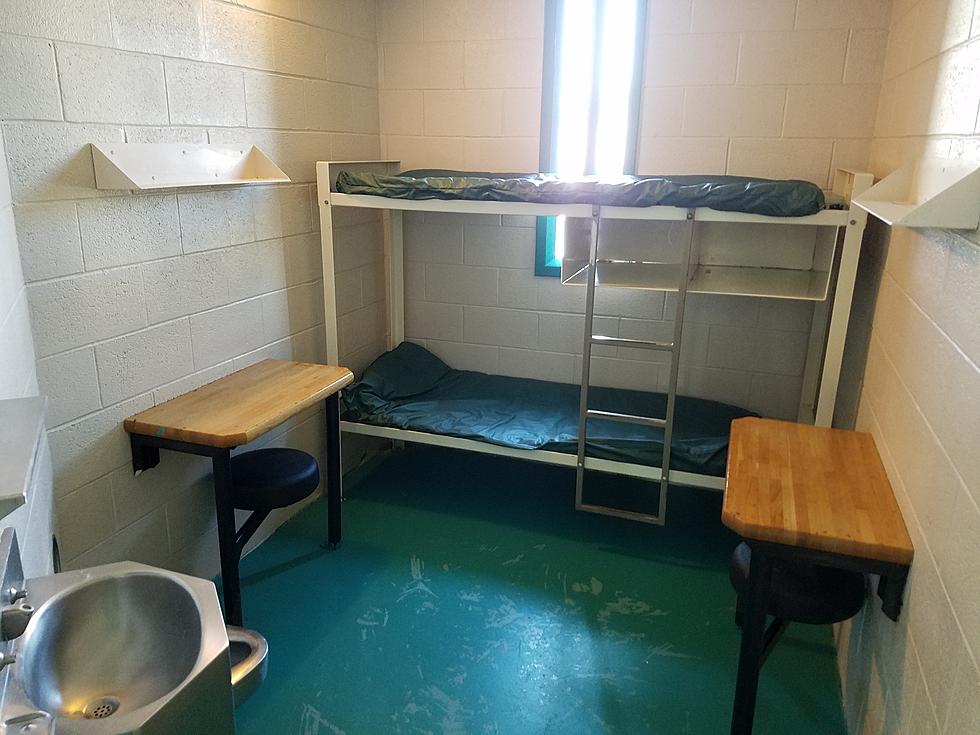 Matawan, NJ man arrested in second heartbreaking case of Patricide in a week in Monmouth County, NJ
Prison cell at the Monmouth County Correctional Institute. (Vin Ebenau, Townsquare Media New Jersey)
For the second time in about a week, a man has been arrested and charged in Monmouth County after killing his own father in their home.
It was last Thursday that a Hazlet Township man was arrested for breaking into his father's home on Middle Road in the middle of the night on Wednesday, confronting his father, and then brutally attacking him, killing him in the process.
Ernest Kotey, 43, then went after his aunt, who was in the house and tried strangling her to death before she broke free and fled the home.
He was charged with first-degree murder, second-degree Burglary, and second-degree Domestic Violence Strangulation.

Similarly, the son in this case of patricide also brutally attacked his father.
Acting Prosecutor Linskey said that the results of the autopsy that recently came back for the death of 58-year-old Kenneth Knapp Sr. showed that it was due to blunt force trauma and that the manner of death was deemed to be a homicide.
The investigation began on May 1 by Matawan Police who responded to a home on the 200 block of Matawan Avenue for a welfare check but once inside the home, they found Knapp Sr. dead in the basement.
The Monmouth County Prosecutor's Office Major Crimes Bureau and Matawan Police later learned through the course of the homicide investigation that it was Kenneth Knapp Jr. who was responsible for his father's death, and Acting Prosecutor Linskey said that he was arrested on August 19 in the Belle Mead section of Montgomery Township up in Somerset County.
Kenneth Knapp, Jr., 31, was then charged with first-degree murder and second-degree Desecration of Human Remains and brought to the Monmouth County Correctional Institution in Freehold Township, where Acting Prosecutor Linskey said he will remain pending a detention hearing in Monmouth County Superior Court.
When that will take place, the Monmouth County Prosecutor's Office said that "this case has been assigned to Monmouth County Assistant Prosecutor Michael Luciano. Information about Knapp's legal representation was not immediately available."
Even though an arrest has been made, the investigation is ongoing, so Acting Prosecutor Linskey said that if you have any information on the homicide, you're asked to contact Detective Joseph Mason of the Matawan Police Department at 732-566-1010 and/or MCPO Detective Brian Migliorisi at 800-533-7443.
The most heinous New Jersey murders that shook our communities
Here are New Jersey's Most Wanted Criminals
New Jersey's most disgraceful child predators and accused predators