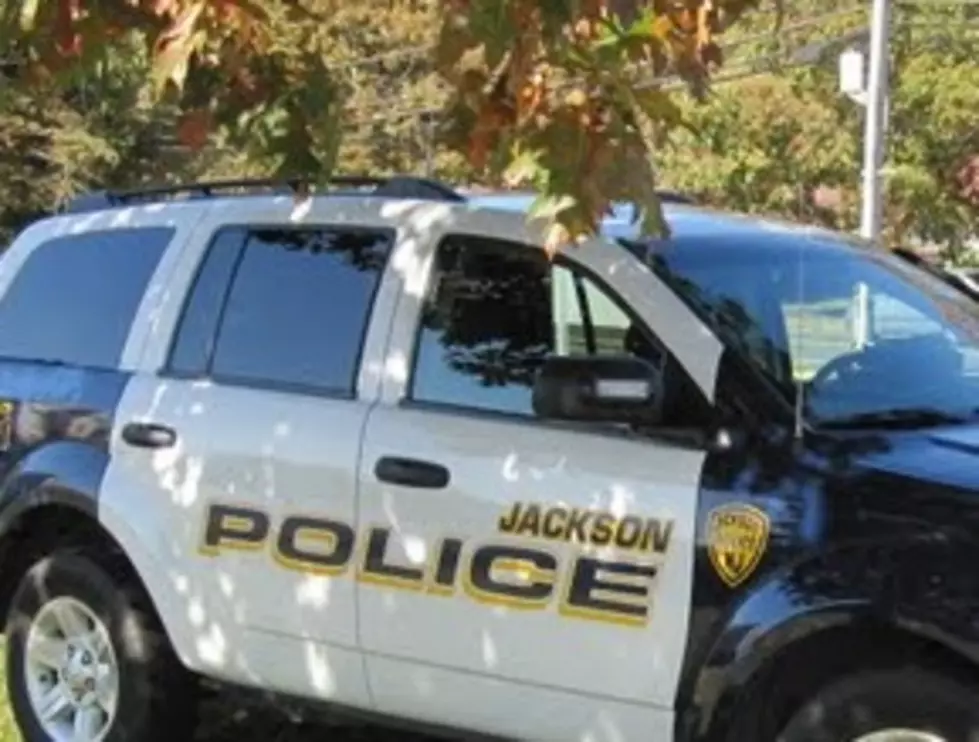 Manalapan man unknowingly invited to his own assault in Jackson
Jackson police cruiser (TheLakewoodScoop.com)
A Toms River juvenile is charged with conspiracy after inviting a 20-year old Manalapan man to her at an apartment complex in Jackson where he was brutally attacked early Wednesday morning.
The victim had been talking with the girl online and had just met her prior to the attack.
When he arrived at the Prospect Pointe Apartments on Brewers Bridge Road, she led him to a laundry room located in the basement where three men assaulted him.
One of the men who attacked the Manalapan man was someone he recognized prior to the attack.
The victim briefly lost consciousness, then ran outside where he was attacked again as he yelled for help.
Jackson Police arrived around 12:17 am and later located a suspect vehicle which was reported to be involved in the incident and conducted a motor vehicle stop with it.
The vehicle was occupied by a female and male and both were identified as having been involved in the incident and the officer observed fresh blood on the male occupant's face, shirt and hands.
The male and female were taken into custody and the victim was treated by First Aid and then transported to an area hospital for further treatment.
Kevin Prieto, 22 of Howell was charged with aggravated assault and conspiracy.
He was lodged in the Ocean County Jail after being processed.
A juvenile female resident of Toms River was taken into custody, processed and then later released to a family member.
A juvenile complaint charging her with conspiracy was prepared.
The matter will be referred to the Family Court.
The investigation is ongoing to identify the other suspects who were reported to have been involved in this incident.
Anyone with information about the incident is asked to contact the Jackson Police Department at 732-928-1111 or through P3 Tips.