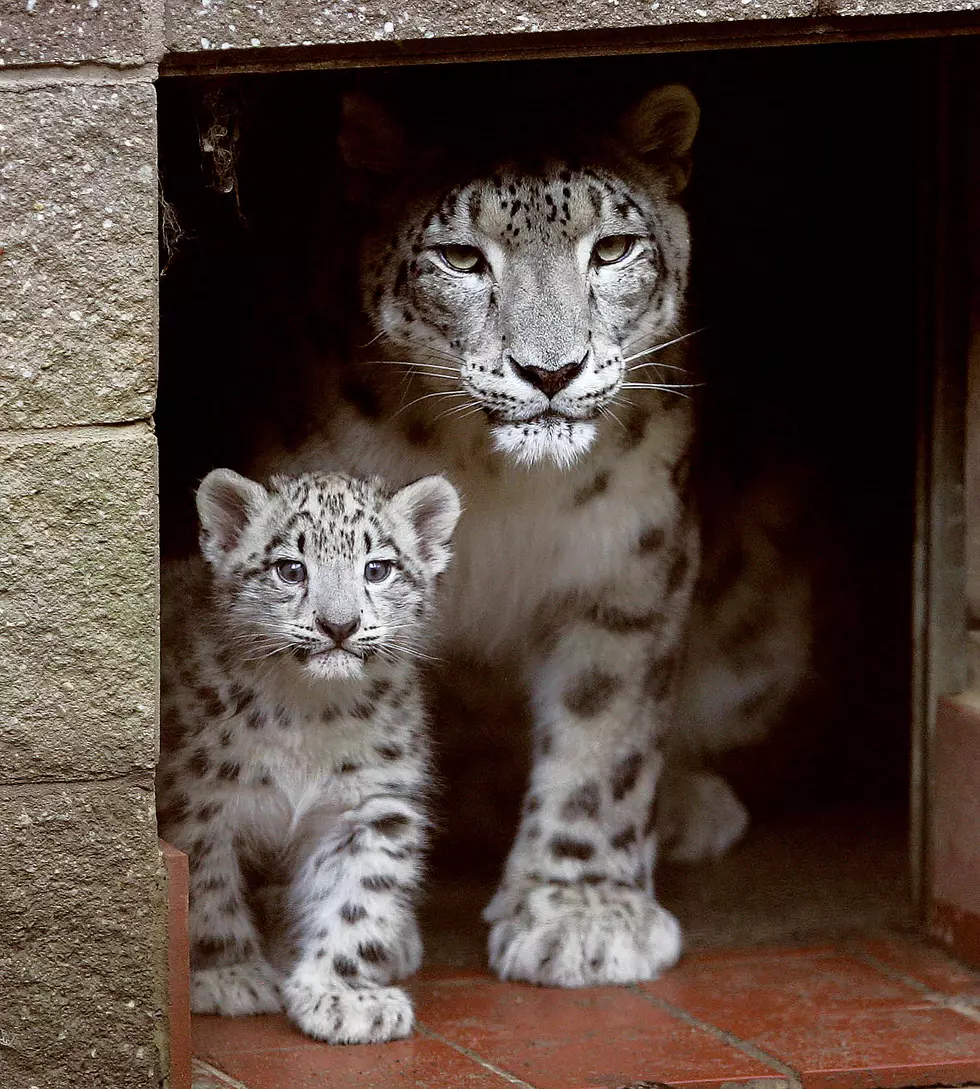 Jersey Shore community mourns loss of Cape May County Zoo Snow Leopard
Snow Leopard Himani at the Cape May County Zoo. (Cape May County Zoo/Dale Gerhard)
A community at the Jersey Shore is in mourning following the passing of beloved Cape May County Zoo Snow Leopard and matriarch, Himani, at the age of 17.
The Zoo announced that she passed away on Friday following a cancer battle over the last few months.
"Himani's impact on her caretakers, the Cape May County Zoo and the future of her species can't be overstated. Her success in rearing strong healthy cubs contributed valuable bloodlines to the Species Survival Plan population. The cubs born at our Zoo introduced our guests to the rare opportunity to see cubs of one of the most endangered species of animals on the planet. The attention Himani's cubs brought to our Zoo gave us national attention and made the Cape May County Zoo known throughout the Country. The bond we had with her was special and she will never be forgotten by our staff and our facility."
Himani who gave birth to four litters of cubs, according to the Press of Atlantic City, was "peacefully euthanized following a battle with cancer" per their report.
"Himani was an incredible mother, and an important member of our Zoo family, she will certainly be missed by the staff and visitors," Dr. Alex Ernst, associate veterinarian at the Zoo, said in a statement by Cape May County obtained by the Press of Atlantic City. "We feel fortunate that she was here with us during the past 12 years. Her contributions to the conservation of her species and to the future of the Cape May County Zoo are immeasurable."
At one point, the zoo oversaw the birth of seven snow leopard cubs, the county added in their statement.
"On behalf of myself and my colleagues on the County Board of Commissioners, we are truly saddened by the passing of Himani. She was a superstar and a huge draw for visitors who made a visit to the snow leopard habitat one of their top attractions," Cape May County Commissioner E. Marie Hayes, liaison to the Cape May County Parks and Zoo, said in the statement obtained by the Press of Atlantic City. "She will be missed."
You can follow Vin Ebenau on Twitter and Instagram and email news tips to vin.ebenau@townsquaremedia.com.
NEXT: INSIDE JOE PESCI'S HILARIOUSLY OVER-THE-TOP LAVALLETTE MANSION
LOOK: GO INSIDE JON BON JOVI'S $20 MILLION MIDDLETOWN MANSION
Go Inside Mike 'The Situation's' NJ Mansion
TAKE A TOUR OF JON BON JOVI'S NEW $43 MILLION PALM BEACH MANSION
Jersey Shore Nor'easter 2021 Listener Pictures
9 REASONS NOT TO LIVE AT THE JERSEY SHORE
Peek Inside Snooki's New Toms River Waterfront Home
LOOK: See the iconic cars that debuted the year you were born
NEXT: The 100 Best Places to Live on the East Coast
KEEP READING: Here are the best places to retire in America