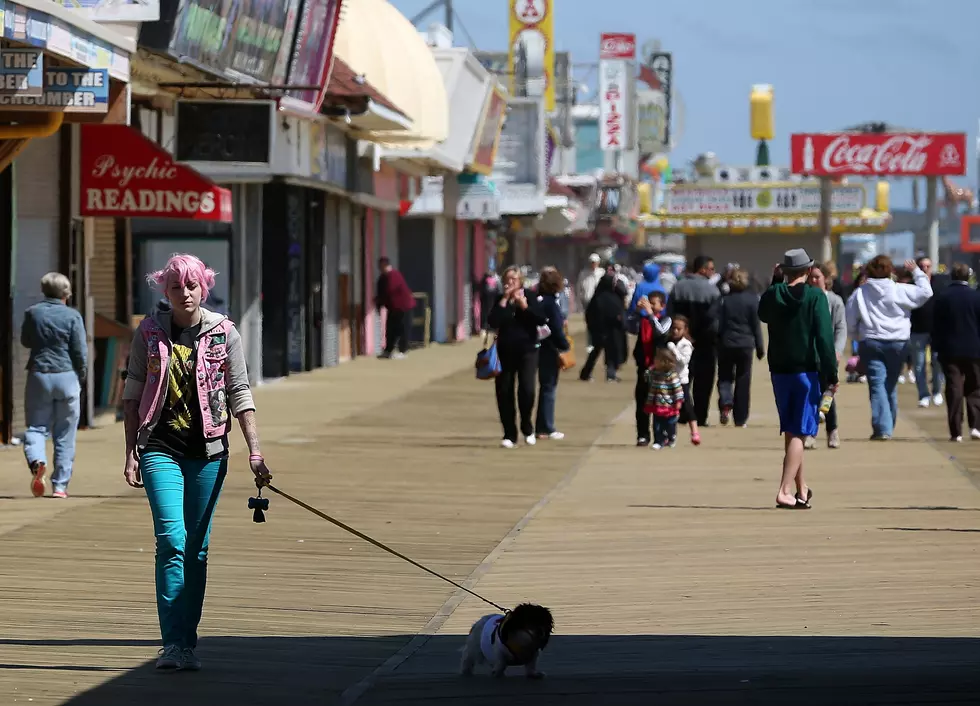 This Jersey Shore Boardwalk Ranks Among Best Food In The USA
ThinkStock
When it comes to boardwalk food, we are very lucky here at the Jersey Shore. In fact, we're pretty much spoiled. So it shouldn't come as a surprise that one of our boardwalks is named among the best in the entire country.
Last summer, and last just about anything, was a total anomaly. So we took it back a few years to find out which boardwalks throughout the country had the best food, and we found the USA Today 2013 rankings (one of the the most recent national results we could find)  But we locals know in the few years since, the Seaside Heights Boardwalk food has probably gotten even better.
Listen to Lou Russo mornings on 94.3 The Point and download our free 94.3 The Point app.
We were a little disappointed when we made our way through the top 5 and didn't see any Jersey Shore representation (well at least not our Jersey Shore Atlantic City was #2 and Ocean City was #3).
So when did we see one of our boardwalks? We were right there at #7, nestled between Santa Cruz, California and Carolina Beach, North Carolina. There it was. Seaside Heights. Now that's what we're talking about.
It doesn't matter if you're chomping down some pizza, or a cheesesteak or anything in between, if you're eating on the Seaside Heights Boardwalk, you are eating some elite boardwalk food.
We know that the humans behind this great food have been through some very tough times, just like the rest of us. But now with the promise of a wonderful Summer 2021 at the Jersey Shore, let's make sure we show the love for these great businesses.
They've been there for us, let's let them know how much we appreciate them. Shop local, buy local!
Learn all you need to know about the Seaside Heights Boardwalk at the Seaside Heights Tourism website.
The Most Scrumptious Chinese Food in Ocean County
COVID relief for NJ municipalities: How much is your town getting?
The American Rescue Plan signed by President Joseph Biden awards $10.2 billion to New Jersey. Here is a a county-by-county and town-by-town breakdown.
The Tastiest Jersey Shore Food Trucks You Should Try This Summer