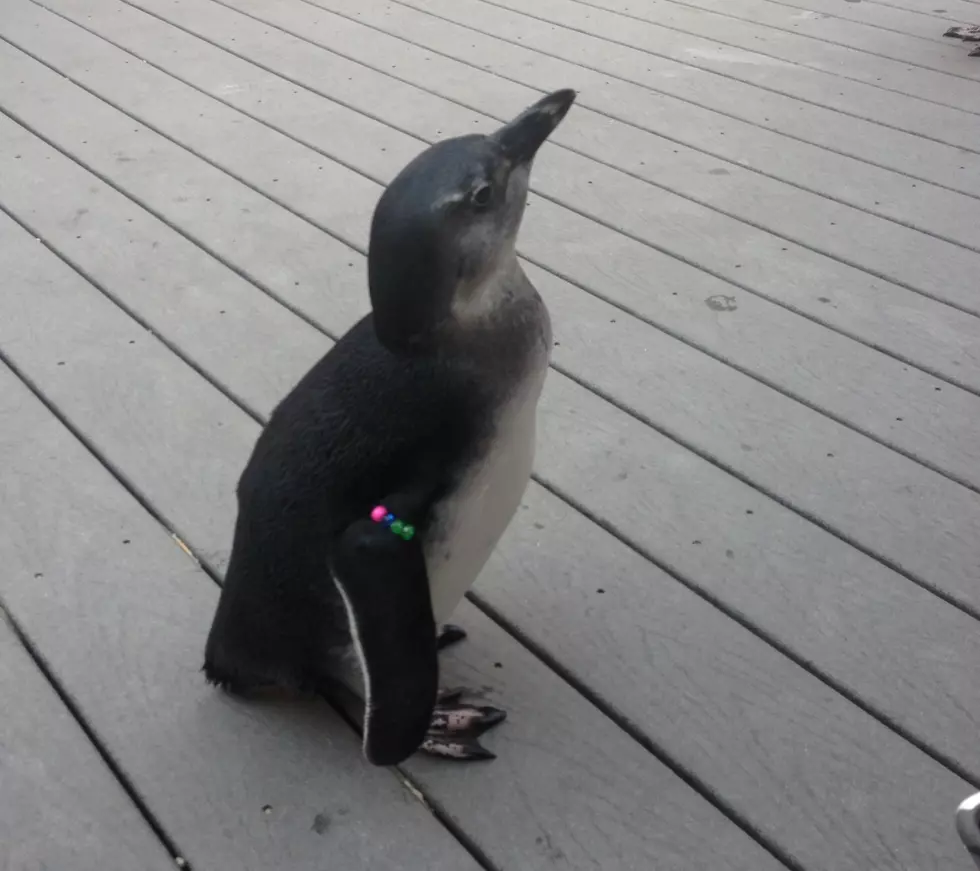 Is There A Better Combination Than Pizza And Penguins?
One of our latest special guests at Jenkinson's (Lou Russo, Townsquare Media)
If you love pizza, and you love penguins, then there is an event coming up that you absolutely don't want to miss.
At Jenkinson's Aquarium, they are combining two of the greatest things on Earth, pizza and penguins and you can be a part of it Friday, May 3rd at 6:00pm. It's a great event for the whole family.
At the Pizza and Penguins event, you will enjoy your pizza and drinks while getting a visit from one of the wildly popular penguins who live at Jenkinson's Aquarium, and you'll also enjoy a visit from Perky the Penguin!
There will also be the opportunity to do a Q & A with the penguin keeper, so the kids can learn more about these adorable creatures.
It's another awesome event at Jenkinson's that your kids will remember for a lifetime! But remember, you must pre-register for this event, and it's $20 for adults and and $15 for the kids.
Diane and I have taken our grandson Jonathan to Jenks Aquarium a few times recently, and he has more fun each time we go, and he talks about it for days. It really is so adorable!
To take a look at all of the great events scheduled at the Aquarium and to get details on Pizza and Penguins and learn how to register, visit the Jenkinson's Aquarium website!
Download the free 94.3 The Point App for the latest weather and everything going on at the Jersey Shore. 
More From Monmouth & Ocean Counties