Thousand Pound Great White Shark Pinged Off New Jersey's Coast
Thinkstock
"Fish are friends, not food."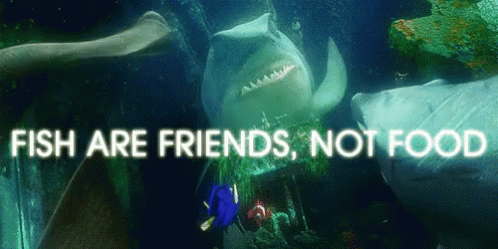 Care to join our support group? Or are fish not usually in your diet?
Whether you have over 300 teeth like sharks or 28 teeth like humans, I am sure you will find this next piece of news fascinating.
Well, I do because I am basically a mermaid at heart and love all things related to the sea.
"A part of your WOOOOORLD....."
Anyways....
A great white shark has been pinged right off the coast of New Jersey! It was officially logged at 10:30 PM on Thursday, April 28th.
His name is Ironbound and he is a 1,000 pound great white shark! CLICK HERE and scroll down to see a photo. Isn't he handsome?
Don't fret.
It is not like you will be swimming with him anytime soon because according to WatchTheTramCarPlease.com, "the shark [was] 'pinged' just inshore of the Hudson Canyon, a submarine canyon and fishing ground around 90 miles east from the New Jersey Shoreline."  
So no. You won't physically be able to see Ironbound on your next beach trip.
Ironbound is one of the many sharks who is being tracked by OCEARCH, a global nonprofit all about preserving our oceans.
OCEARCH is most well-known for their famous shark tracker app, but more on this in a second.
Here is what they are all about according to their website:
"OCEARCH is a global nonprofit organization conducting unprecedented research on our ocean's giants in order to help scientists collect previously unattainable data in the ocean. Our mission is to accelerate the ocean's return to balance and abundance through fearless innovations in critical scientific research, education, outreach and police using unique collaborations of individuals and organizations in the U.S and abroad."
I love what OCEARCH is all about. My sisters and I have become obsessed with their Global Shark Tracker app.
You can see every single shark being tracked by OCEARCH in real time. It will show where each shark is, a picture of each shark along with its name and other physical attributes.
When you click on an individual shark, the app will even show you the route they have been swam since being tracked by OCEARCH.
I wonder what Inbound thought of New Jersey's pizza when he visited? I hope he thinks it is the best in the world.
If you are into marine life as much as I am, follow OCEARCH on Facebook, Instagram and Twitter.
The photos and videos they post will give you an up-close and personal look at sharks in the wild.
Not to mention, we have on Earth. We have to do everything we can to preserve it and the life who lives on it.
Now unfortunately, you are not allowed to own a shark here in New Jersey.
But did you know that there are quite a few other exotic animals that you can legally own?
Here they are. Which will you get first:
10 Exotic Animals That Are Legal To Own In New Jersey
LOOK: Here are the pets banned in each state
Because the regulation of exotic animals is left to states, some organizations, including The Humane Society of the United States, advocate for federal, standardized legislation that would ban owning large cats, bears, primates, and large poisonous snakes as pets.
Read on to see which pets are banned in your home state, as well as across the nation.