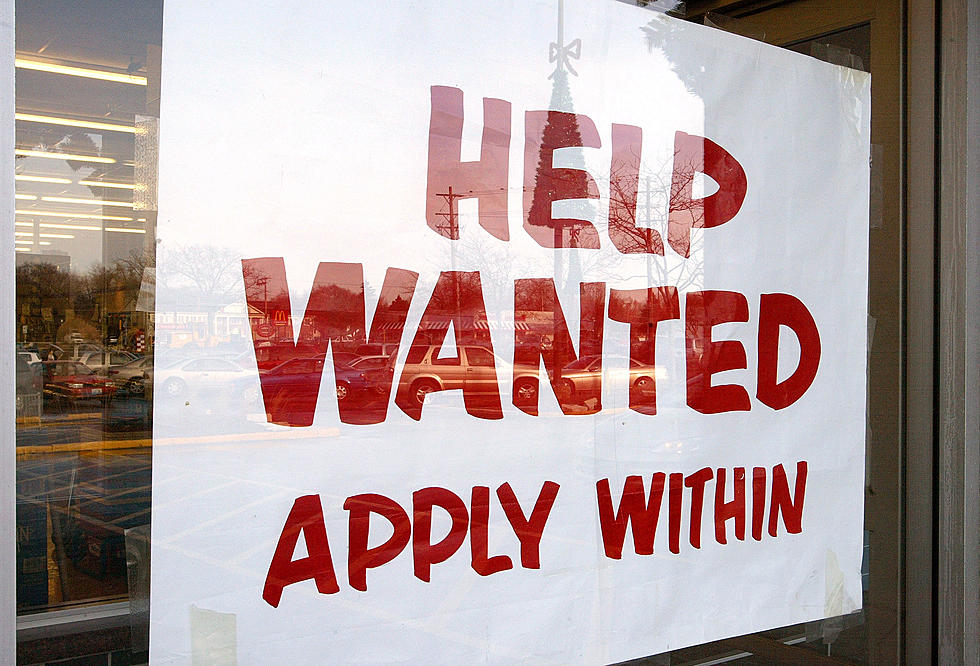 Getty Images
What is the deal with jobs and all of these businesses that can't find people to fill them?  We are told the unemployment rate is good and has drastically improved since the height of the pandemic.  That's a positive although I've always felt those numbers really don't tell the full story.  Anyway what I'm confused about is the need for so many different businesses to hire people who don't seem to be interested in working.
We see a lot of that here when it comes to food establishments who are desperate need for everything….servers, kitchen help, hostesses, etc.  It has gotten to the point where many have had to reduce hours of operation and while the problem is a year-long one it figures to get worse for many in the summer when the crowds get larger.
While restaurants and other retail outfits are the ones seemingly most in need of help it is not limited to those service-type professions.  You hear it from seemingly everyone that they are short-staffed which has many who are working doing double or even triple duty.  Job titles don't mean much when everyone is asked to fill the void created by vacancies.
It was just a couple of weeks ago when the Toms River Regional School District voted to offer $29 an hour to lure bus drivers and many districts are in the same situation.  So what happened to all of those who were doing this for far less money?  The answer is probably obvious….bus drivers like anything else retire and there is no pool to pull from to fill the openings.  At $29 an hour you would think some would be beating down doors to get a job…after they get the proper license.
In the next few weeks thousands, make that tens of thousands will be graduating from college. While they might not find exactly what they want to do right away it's hard to imagine they won't be able to get a job…that is unless they just want to sit on the beach for the summer.
These 11 States Might Be Getting Another Stimulus In 2022; Is NJ Included?
Times are tough between gas prices and inflation. Eleven states across the country might be sending out another $850 check....is New Jersey included?