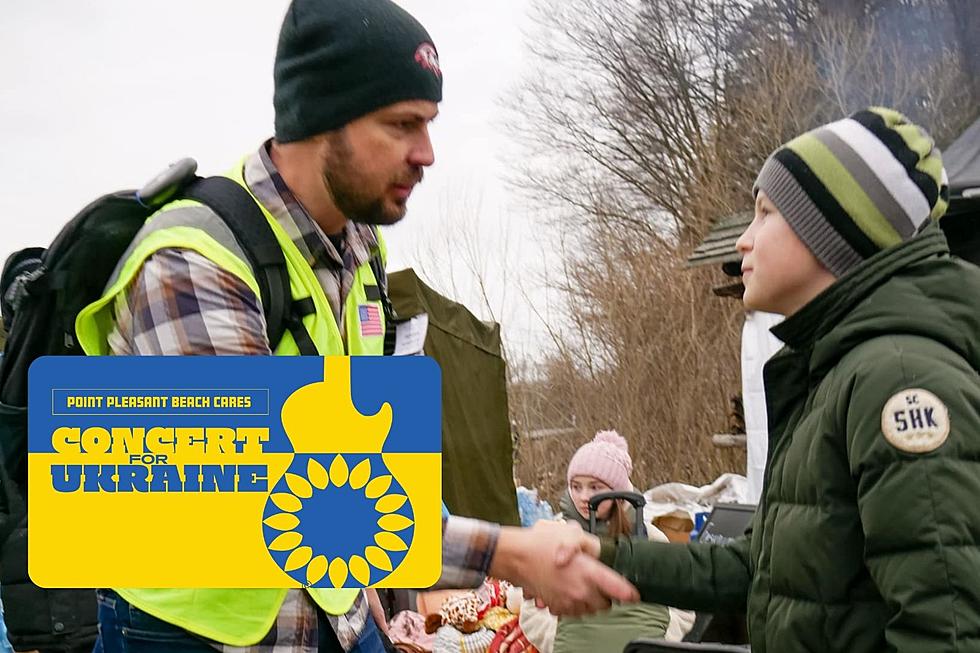 Help Point Pleasant Beach, NJ Mayor help those in need of help in Ukraine
Paul Kanitra meets a Ukrainian refugee in Poland (Paul Kanitra)
It's a call to action, a call to help our fellow man.
Point Pleasant Beach Mayor Paul Kanitra, who is so passionate about everything he does to help others, compassionate for people he meets, and has such a caring soul went to the border in Poland recently to help in the aid effort of helping Ukrainian refugees get to safety after their homeland was being attacked under the direction of Russian President Vladimir Putin.
Kanitra is a great person doing great things for others, but he'd agree that the cause he is working so hard for, is worth much, much more.
After coming back home, he immediately began working on continuing to help those in Ukraine by putting on a benefit concert, which is where you have the opportunity to help as well.
It's so great to see stories that shine light like what Kanitra and others are doing in the midst of dark times on the other side of the world.
Do what you can to help by attending this concert, finding ways to provide aid and assistance, and by praying.
There is so much going on across the Jersey Shore and the Garden State as well and a great number of events took place this week in Ocean County, Monmouth County, and across New Jersey as well.
Here are the most impactful, must-read stories of the week.
The must read News stories of the week at the Jersey Shore
When Ocean and Monmouth County Police saved the day