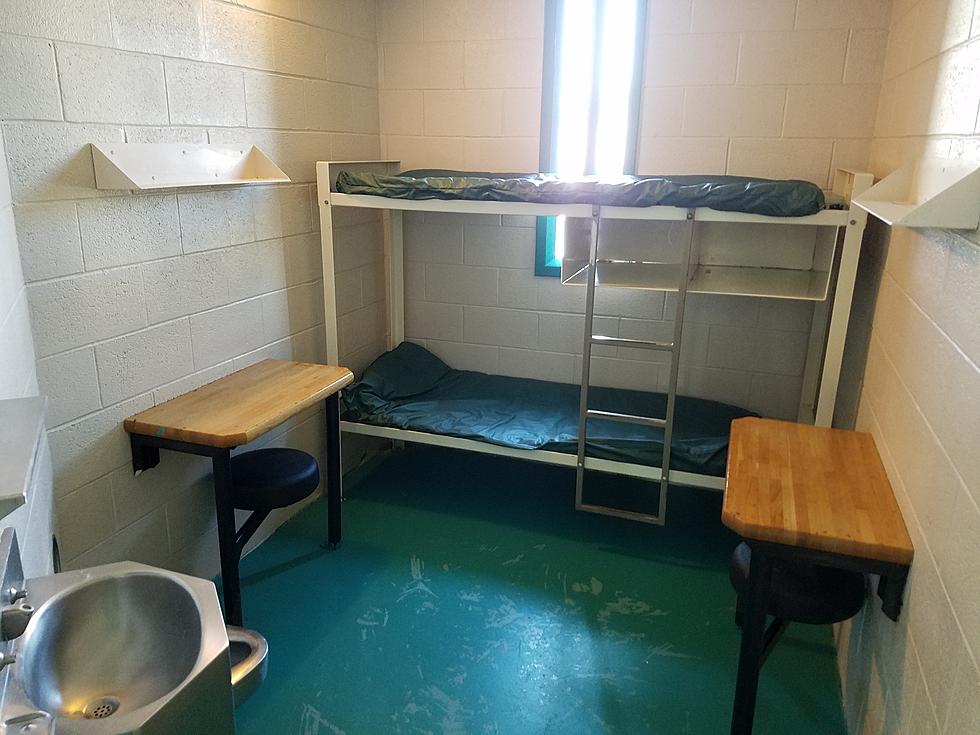 Freehold Police arrest two homeless men tied to residential burglary
Prison cell at the Monmouth County Correctional Institute. (Vin Ebenau, Townsquare Media New Jersey)
Freehold Township Police have arrested two men tied to a burglary at a home on Rillstone Court Saturday evening.
Officers responded to the residence following calls of a reported burglary in progress.
The resident of the home told police that they were watching TV upstairs, which he later muted, when they heard a buzzing noise from the broken doorbell following by knocking at the rear sliding door.
The resident then heard the glass from the door breaking followed by the sounds of a man's voice.
While this was happening the resident of the home, who was alone in the home at the time, ran off and called the police.
When police arrived they saw the shattered rear sliding door and entered the home.
Upon hearing noises and the sounds of banging furniture from the upstairs floor, police made contact and arrested two men later identified as 35-year old Juan Manuel Gonzales-Rodriguez of Spain and 22-year old Gustavo Acunas-Fica of Argentina.
Police said that both of the men have no fixed address and are homeless.
Their investigation revealed that both men were in possession of backpacks and were in possession of jewelry belonging to the resident.

Juan Manuel Gonzales-Rodrigues and Gustavo Acunas-Fica were charged with Burglary, theft, Possession of burglary tools and Criminal Mischief.
Both men were lodged in the Monmouth County Jail pending a bail retention hearing.

This investigation is being handled by Officer Dylan Coladonato and Detective James Burdge.
Enter your number to get our free mobile app