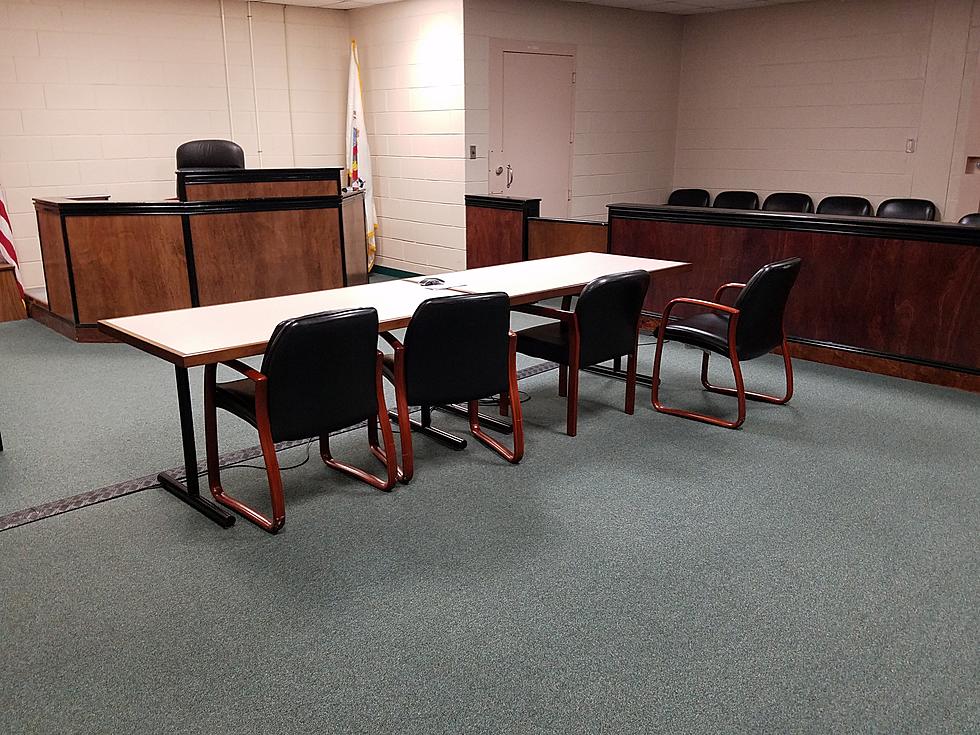 Serial Monmouth County, NJ bank robber faces 20-years following arrest
Court room at the Monmouth County Correctional Institute. (Vin Ebenau, Townsquare Media New Jersey)
The man allegedly responsible for a trifecta of bank robberies over the last month in Monmouth County has been arrested, charged and faces a lengthy prison sentence, announced Acting Monmouth County Prosecutor Lori Linskey on Monday.
It was November 13, around 1:15 pm when the bank heists began.
This one took place at the PNC Bank inside the Stop & Shop on Route 36 in Keyport when a man went up to the teller window, passed along a note stating he had a weapon and then he took off with a undisclosed amount of cash into a green Toyota pickup truck.
On December 14, around 4:00 pm, a man with a similar M.O. went inside the Wells Fargo bank on Newman Springs Road in the Lincroft section of Middletown, wore similar clothes, and left in the same vehicle.
Then last Friday, December 17, the Wells Fargo on Route 36 in Eatontown was robbed as well with the man handing the teller a note demanding money and stating he had a weapon.
Middletown Police Detectives were able to identify -- at that point -- the potential bank robber as 29-year old Conor Kavanagh.
MTPD consulted with Eatontown Police and the FBI who spotted the vehicle and then arrested Kavanagh for unrelated charges but while they were holding him, Detectives combed through surveillance and saw the man they currently had in custody tieing him to all the bank robberies noted.
When police searched his cellphone, they found evidence of online searches for local bank branches.
Kavanagh was brought to the Monmouth County Correctional Institution pending a first appearance and detention hearing, to take place in Monmouth County Superior Court.
This case is being prosecuted by Monmouth County Assistant Prosecutor Stephanie Dugan.
Acting Prosecutor Linskey said that convictions on first-degree criminal charges are commonly punishable by terms of 10 to 20 years in state prison.
Here are New Jersey's Most Wanted Criminals