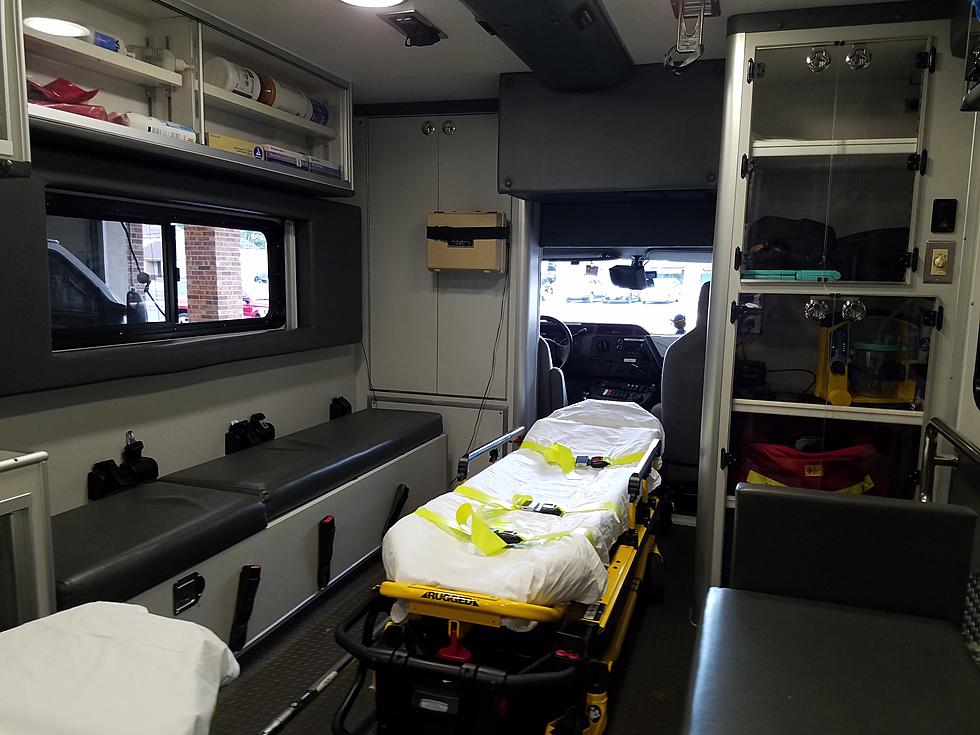 Former Lanoka Harbor EMT, Lacey Police Dispatcher pleads guilty to Theft
Ambulance. (Vin Ebenau, Townsquare Media NJ)
A former Lanoka Harbor EMT and Lacey Township Police Dispatcher has plead guilty to Theft after stealing nearly $4,700 from the LH-EMS.
Listen to Vin Ebenau mornings on Townsquare Media Jersey Shore Radio Stations, email him news tips here, and download our free app.
Ocean County Prosecutor Bradley Billhimer announced the plea of Matthew Bender, 33, on Wednesday adding that the state will be looking for a sentence on December 7 of probation along with full restitution, forfeiture of his lifetime membership with the Lanoka Harbor Emergency Medical Service, resignation from his position with the Lacey Township Police Department as well as forfeiture of any current or future public office or employment in the State of New Jersey.
The Ocean County Prosecutor's Office Economics Crime Squad brought charges against Bender in the spring after their investigation learned that he stole $4,960 from LHEMS.
He was responsible for maintaining the LHEMS website and also had access to their pay-pal account.
With that access, Bender is accused of then gathering multiple donations from private citizens and money awarded from various grant applications and transferring those funds over to his personal pay-pal account between April 2020 and March 2021.
He initially put the money into the LHEMS pay-pal account and then shifted the funds over for personal use.
The OCPO learned that Bender used that money and in small denominations over time to make several purchases for such food and items at restaurants, pharmacies and auto stores.
This evidence told investigators that the funds were not being used for the benefit of the LHEMS but that Bender misappropriated the money for personal use.
Prosecutor Billhimer said that Senior Assistant Prosecutor Christopher Heisler and Assistant Prosecutor Taylor Toscano handled the case on behalf of the State.
The 20 Worst Towns in New Jersey to Live