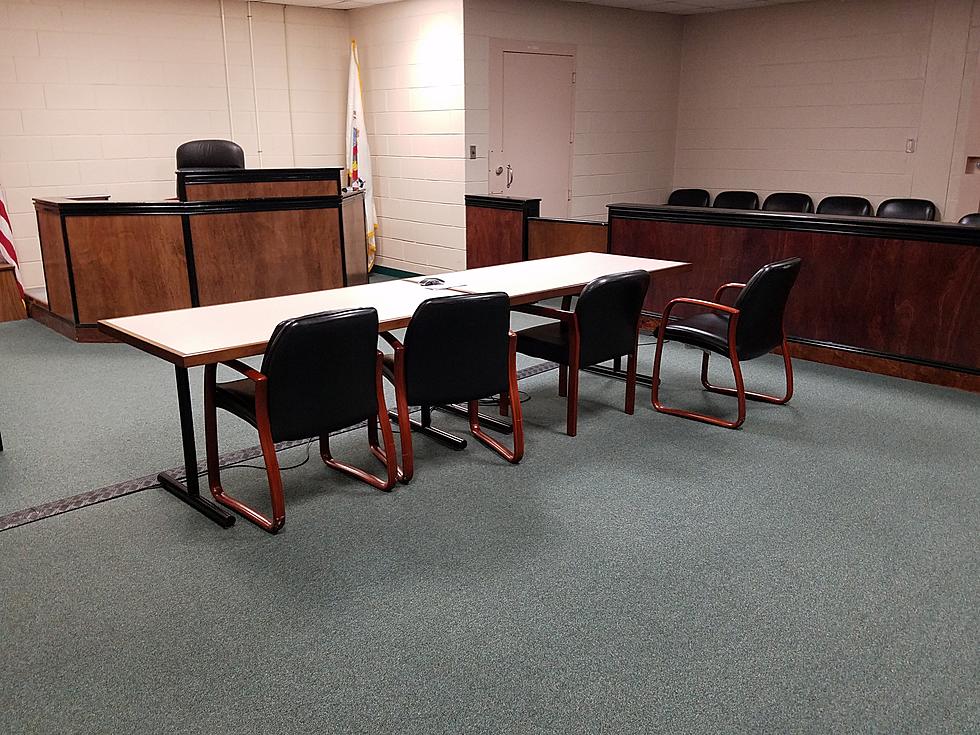 Edison, NJ man charged with murdering ex-girlfriend in Atlantic Highlands, NJ in June
Court room at the Monmouth County Correctional Institute. (Vin Ebenau, Townsquare Media New Jersey)
The Edison man found with the body of his dead ex-girlfriend in Atlantic Highlands earlier this summer has now been charged with her murder.
The details of the investigation and court rulings were announced by the Monmouth County Prosecutor's Office.
Acting Monmouth County Prosecutor Lori Linskey said that a Monmouth County Grand Jury has come back with a two-count indictment charging 28-year-old Jordan J. Viilcatoma-Correio of Edison Township with first-degree Murder and second-degree Disturbing Human Remains.
Vilcatoma-Correio was found in a vehicle in Atlantic Highlands on June 10 with the body of his ex-girlfriend 26-year-old Sonia Gonzales of Edison Township.
Police in Atlantic Highlands responded to the area along Asbury Avenue between Navesink and Grand Avenues around 7:45 am that Friday morning and spotted Sonia in the back seat of a Honda Accord and Jordan nearby in the area.
Vilcatoma-Correjo was arrested at the scene.
Acting Prosecutor Linskey said that the ensuing investigation by the Monmouth County Prosecutor's Office, Atlantic Highlands Police, Middlesex County Prosecutor's Office, and Edison Police led to the criminal charges and transportation to the Monmouth County Correctional Institute in Freehold where Vilcatoma-Correjo will stay, pending future court proceedings. 
In addition, Acting Prosecutor Linskey said following the court ruling that "the Grand Jury indictment included an aggravating factor that would make him eligible to be sentenced to life in prison without the possibility of parole if convicted."
If you have any information on this murder, you're asked to contact MCPO Detective Thomas Manzo at 800-533-7443 or Atlantic Highlands Police Department Detective Lieutenant Michael Zudonyi at 732-291-1212.
"This case is assigned to Monmouth County Assistant Prosecutor Caitlin J. Sidley of the Office's Major Crimes Bureau.
Vilcatoma-Correjo is being represented by Rodrigo H. Sanchez, Esq., with an office in Elizabeth."
The most heinous New Jersey murders that shook our communities
Here are New Jersey's Most Wanted Criminals
New Jersey's most disgraceful child predators and accused predators