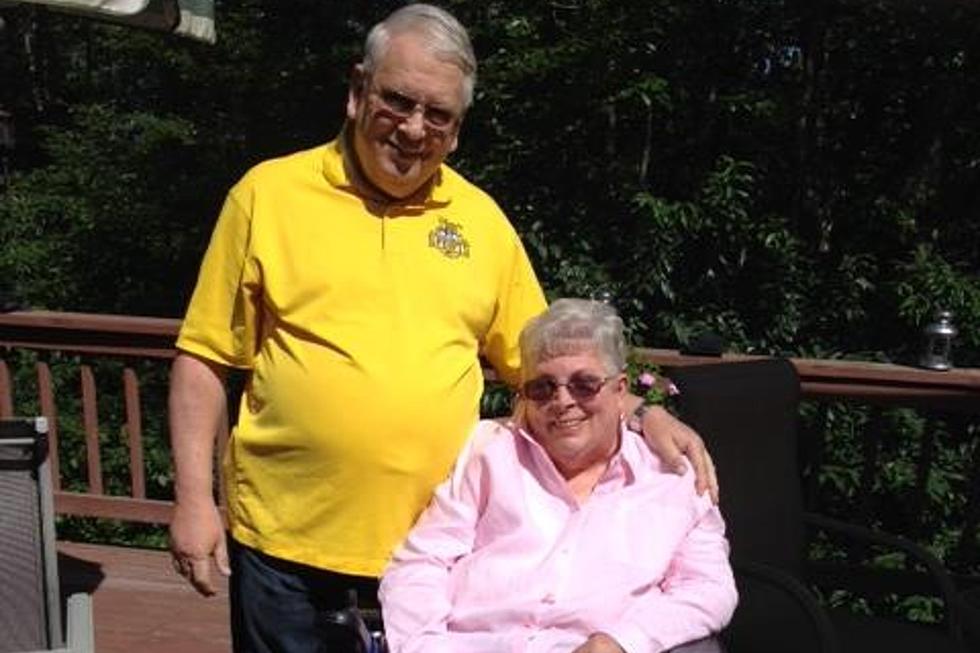 Eatontown, NJ woman indicted for crash that claimed the life of Brick, NJ woman on Mother's Day
(Nancy Gauss Penrod via Facebook)
The Eatontown woman who was under the influence of several drugs including marijuana when she struck another vehicle killing the passenger, has now been indicted by a Grand Jury sitting in Ocean County.
Ocean County Prosecutor Bradley D. Billhimer announced Thursday that 30-year old Ashley Watkins was indicted for Vehicular Homicide, Strict Liability Vehicular Homicide, and Assault by Auto in connection with the May 9, 2021 crash in Brick that caused the death of 78-year old Nancy Penrod of Brick.
Watkins was driving a 2011 Toyota Camry southwest on Lanes Mill Road that morning and suddenly crossed the center-line of the road and collided head-on with a 2014 Dodge Caravan that 78-year old Terry Penrod was driving, with his wife Nancy in the passenger seat, according to the preliminary investigation by Brick Township Police.
Terry suffered a broken leg in the crash and was treated at Jersey Shore University Medical Center in Neptune, while Nancy was brought to Ocean University Medical Center in Brick, where she later passed away from her injuries.
Watkins suffered minor injuries in the crash and was treated at Ocean University Medical Center in Brick.
While she was there for treatment, she consented to a drawing of her blood and a few weeks later, on June 2, the results of the toxicology test found that Watkins had fentanyl, diphenhydramine (Benadryl), and marijuana in her bloodstream at the time of the crash, which Prosecutor Billhimer said rendered her unfit to safely operate a motor vehicle at that time.
Ocean County Prosecutor's Office Vehicular Homicide Unit Detectives and Brick Police Officers arrested Watkins at her residence without incident on June 4, 2021, and brought her to the Ocean County Jail.
She was later released because of New Jersey's Bail Reform law.
Prosecutor Billhimer said that Ocean County Assistant Prosecutor Kimberly Carr presented the case to the Grand Jury on behalf of the State.
12 Times Being High Cost NJ Residents & Towns