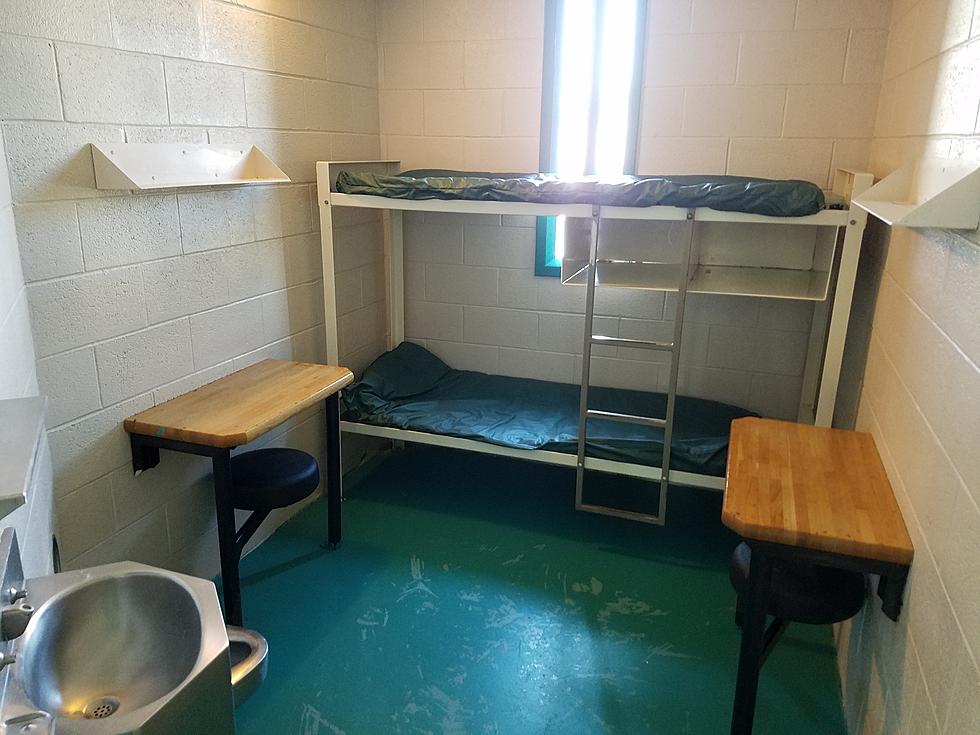 Driver leaps out of his car to try and avoid an arrest in Union Beach
Prison cell at the Monmouth County Correctional Institute. (Vin Ebenau, Townsquare Media New Jersey)
Union Beach Police have arrested a pair they've tied to a rash of vehicle burglaries and credit card thefts.
Michael Rusignuolo, 36, tried avoiding an arrest by fleeing a Detective trying to pull him over Wednesday.
Police say he put his car in reverse and fled down Johnson Avenue before jumping out of his own vehicle.
Officers then began a foot pursuit and search of Rusignuolo through a wooded area -along with K9 Major.
The officers were able to corner and apprehend Rusignuolo a short time later.
The other suspect Jennifer Iannicelli, 35, was arrested at her residence without incident.
The UBPD Detective Bureau was able to retrieve numerous stolen items belonging to residents in Union Beach.
Rusignuolo was charged with four counts of burglary, theft of movable property, receiving stolen property, credit card theft, eluding, obstruction, and numerous motor vehicle summons and will be transported to the Monmouth County Correctional Facility pending a superior court date.
Iannicelli was charged with theft of movable property and credit card theft and was released on summons pending a superior court date.
The Union Beach Police Department extended gratitude to the Keyport and Hazlet Police Departments for their assistance in the investigation.