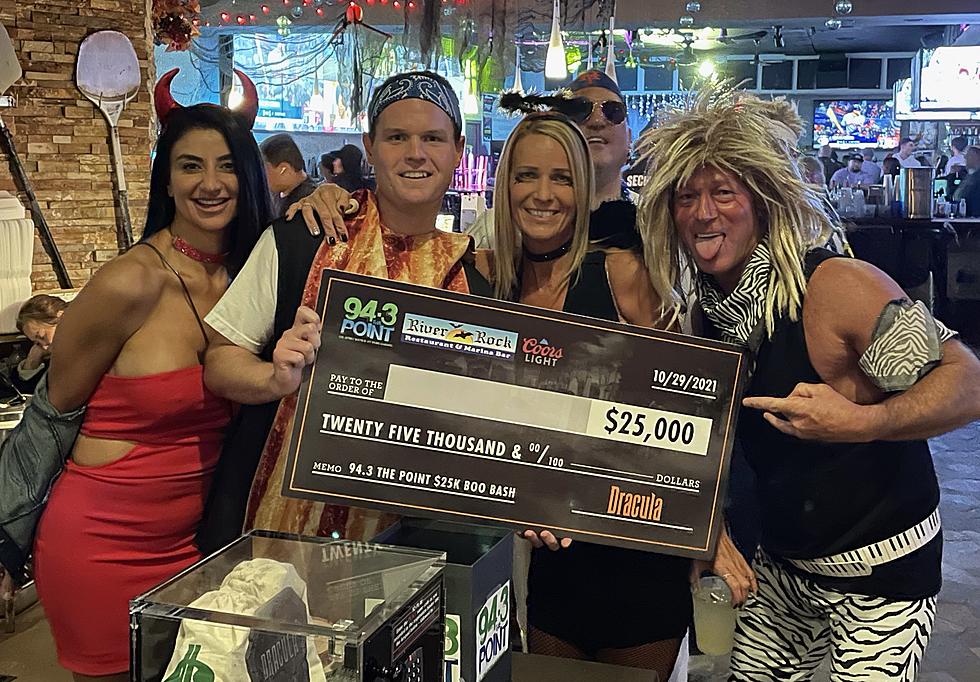 Celebrating A Memorable Coors Light $25,000 Boo Bash In Brick, New Jersey
Coors Light Boo Bash - Jimmy G
It's safe to say the Coors Light $25,000 Boo Bash was a success. Hundreds of Jersey Shore locals were dressed in their best Halloween costumes enjoying a fun night out at River Rock in Brick. The night was filled with laughs, kind people, and great vibes.
Listen to Jimmy G nights on 94.3 The Point and download our free 94.3 The Point app.
Before showing you some of the best pictures from the night, there are a few businesses that need to be recognized.
Coors Light & Shore Point Distributing - Working with Shore Point Distributing is always a pleasure. All of us at the Jersey Shore are thankful to have a trusted and reliable distributing company like Shore Point. The Coors Light swag we were giving away was loved by all. Thanks to Coors Light, Daniel from Toms River was able to win $500! Look for more awesome Coors Light events this November & December. Coors Light - Made To Chill!
River Rock Restaurant & Marina Bar - The staff at River Rock is tremendous and they deserve all the credit in the world. Juan & Maria of River Rock are great leaders, I already can't wait to work with them again in the future. The Brick restaurant & marina bar is simply an awesome place for any type of occasion. Thank You, River Rock!
You! The Listener - You guys are the reason why I love being a radio host at the Jersey Shore. There will be plenty more 94.3 The Point & Coors Light events... stay tuned. In the meantime, check out some of the best pictures from the night...
Celebrating A Memorable $25,000 Boo Bash Thanks To Coors Light
Your Updated 2022 Stone Pony Concert Schedule:
Top 20 High Schools With The Best Teachers At The Jersey Shore 2021-2022