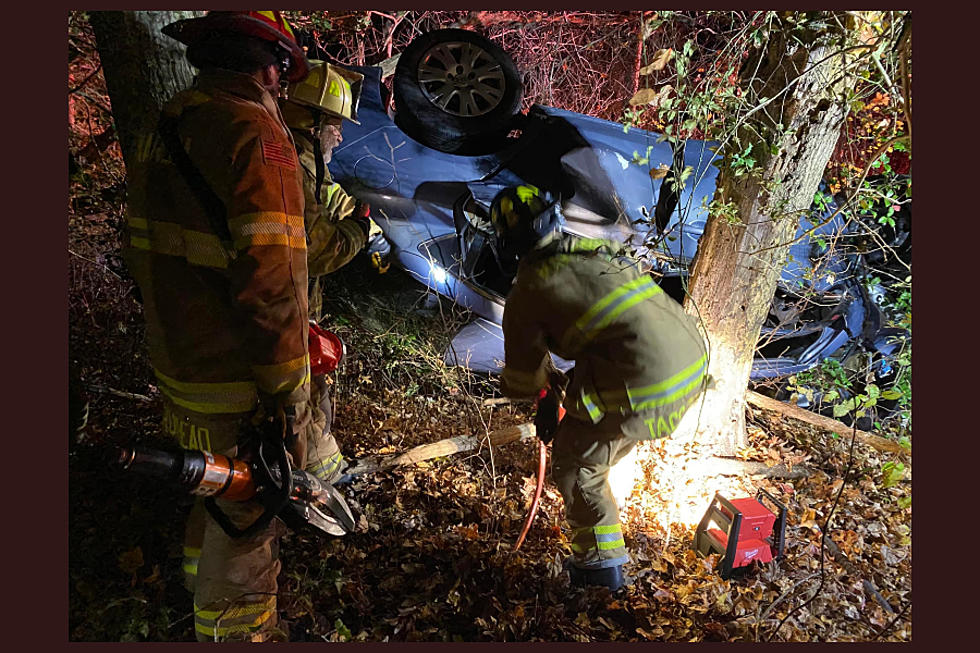 Deadly Car Crashes In New Jersey Are On The Rise
Car crash on Tuckahoe Road in Marmora NJ - Photo: Marmora Volunteer Fire Company on Facebook
The state of New Jersey is experiencing at least a three year negative trend of increasing deadly car crashes, according to the New Jersey State Police and Acting Atlantic County Prosecutor Cary Shill.
The New Jersey State Police have confirmed 652 car crashes and 682 deaths, through (yesterday) Monday, December 27, 2021.
This represents a sharp rise versus 2020 or 2019 and the busy traveled holiday season still has four days left to go.
Here are the sobering New Jersey numbers as follows:
2021 = 652 crashes and 682 deaths (361 days)
2020 = 549 crashes and 587 deaths
2019 = 524 crashes and 558 deaths
Regarding the 2020 statistics, Shill has confirmed that 171 of the crash drivers tested positive for over-the-limit alcohol consumption while driving … and, 101 drivers tested positive for drug intake.
So, you can see the influence that alcohol and drugs plays in car crashes. More than half of all 2020 crashes involved an impaired driver.
There was a similar trend  In 2019, when 160 drivers tested positive for alcohol and 85 drivers tested positive for drugs, according to Shill.
We are providing you with a complete New Jersey, county-by-county breakdown of all car crashes in 2021, so that you can see how your area fared.
Just click on this link which will direct you to the New Jersey State Police 2021 website here.

SOURCES: New Jersey State Police and Cary Shill, Acting Atlantic County Prosecutor.
South Jersey Police Who Tragically Died in the Line of Duty
This is a tribute to South Jersey police officers who tragically have died in the line of duty.
When New Jersey Police helped deliver life into the world