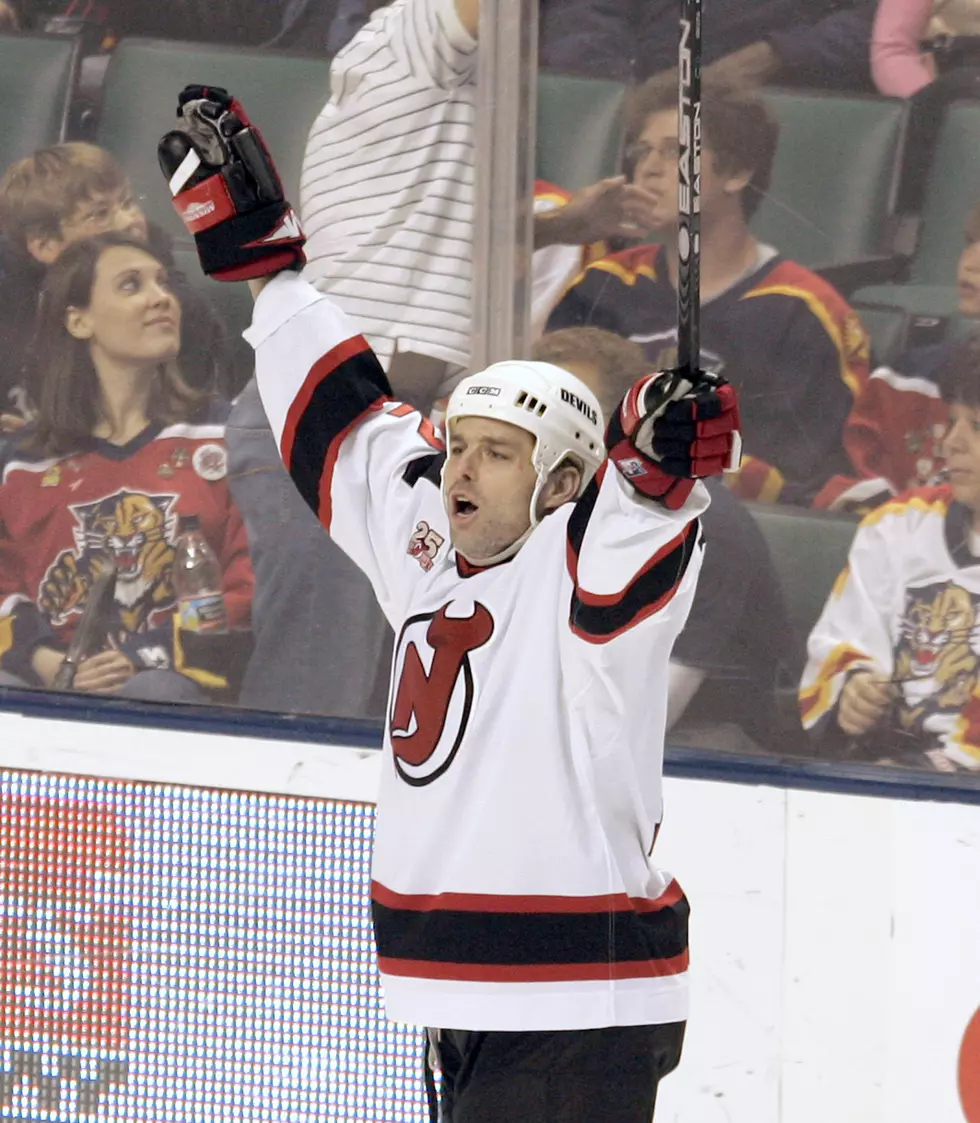 Celebrating the Devils and Jim Dowd
Jim Dowd (AP Photo/Gary I. Rothstein)
There was a period many years ago that Brick Township was best known around the state for high school football.  It was the Green Dragons and Coach Warren Wolf that put the community on the map in the 1960s and built a legacy that still exists.
However it was not just football and winning that went hand-in-hand at Brick because ice hockey and winning were also synonymous.  Bob Auriemma, who was actually an assistant hockey coach under Wolf for two years, took over the program in 1964 and would amass a record 729 victories before retiring in 2017.
Under Auriemma the Green Dragons would win a host of championships and he also helped create the Brick Hockey Club which would produce many of the players who would later skate for him on the high school team.
I mention all of this because on Saturday Investors Bank and the New Jersey Devils are teaming up to celebrate the great youth hockey tradition in Brick, an event that will feature the greatest hockey player to wear the green and white and one of the most celebrated athletes in Jersey Shore history.
Jim Dowd broke the national scholastic scoring record while playing for Auriemma and led the Green Dragons to a state championship.  He would spend 17 seasons in the NHL with ten different teams and is likely best known for helping the Devils win the Stanley Cup in 1995, three seasons after becoming the first New Jersey native to play for the team.
Saturday's Devils Day celebration will be held at the Brick branch of Investors Bank (639 Brick Boulevard) from 10 a.m. to 12 noon and include the team's mobile tour experience with everyone welcome to take slap shots on goal and test their shooting accuracy.
Dowd will sign autographs and take pictures from 11 m-noon and also appearing during the morning will be the team mascot who is known as the "NJ Devil." In addition adults will be able to enter a drawing to win Devils prizes from Investors Bank, which is the official bank of the Prudential Center and the Devils.